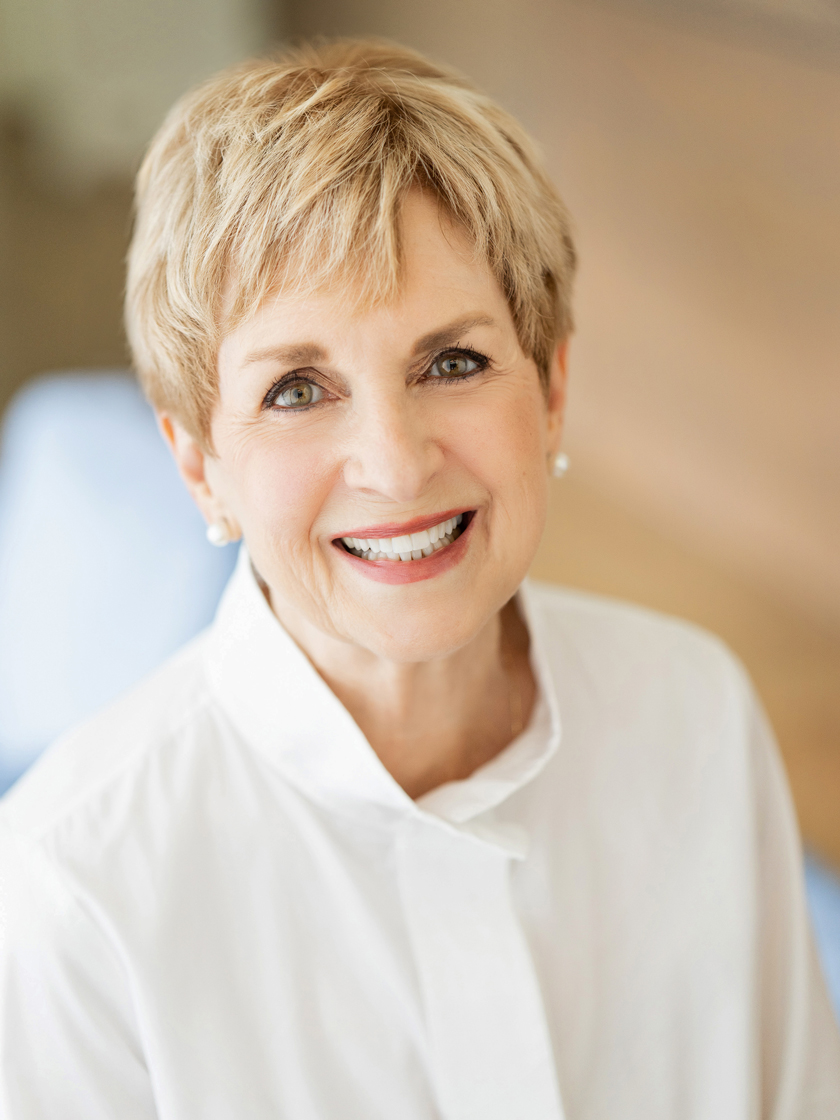 Sales Associate
|
Sales Associate
A twenty-five year span as a real estate agent has not begun to quench Ann Henry's "first love" for the business. The thrill of success is the same, she says, every time she matches clients with their perfect home - or perfect buyer. This consistent multi-million-dollar producer was named twice as one of the Ten Top Producers in the Greater Dallas area by the MLS and has been listed as one of D Magazine's top Realtors® for multiple years. Her high success rate, however, has as much to do [...]
A twenty-five year span as a real estate agent has not begun to quench Ann Henry's "first love" for the business. The thrill of success is the same, she says, every time she matches clients with their perfect home - or perfect buyer. This consistent multi-million-dollar producer was named twice as one of the Ten Top Producers in the Greater Dallas area by the MLS and has been listed as one of D Magazine's top Realtors® for multiple years. Her high success rate, however, has as much to do with her knowledge as her passion. She knows the strengths and challenges of every neighborhood, including the quality of public and private schools serving each community. Having remodeled several homes, she also can envision how a home should look and can advise her clients as they decide which house to buy.

It's about the people. The "zeal for the deal" is not what actually drives Ann Henry; rather, it's the relationships forged along the way. That is why she likes finding the small first home for a young couple as much as selling clients an expensive estate. "At the heart of the process for me, it's about the people," said Ms. Henry. As a result, "the people" keep coming back. About 95% of her clients are either repeat business - several into the second generation - or referrals from client's friends. The trust she engenders has also resulted in her purchasing homes on behalf of clients without their first seeing them - and with happy results every time. The depth of her relationships with other highly knowledgeable agents also impacts her success rate. She meets monthly with a dozen of the top agents in Dallas and they share insights and help one another find the right sellers and buyers for their clients. Ann often knows about properties before they ever come on the open market.

Ann graduated from Highland Park High School and the University of Texas in Austin. She also has a GRI designation from the Real Estate Institute and was awarded the designation of Historic House Specialist from Preservation Dallas. She volunteers for Catholic Charities of Dallas and is an active member of Christ the King Catholic Church.
Office Location
3131 Turtle Creek Blvd, 4th & 5th Floor
Dallas, TX 75219
Specifications
Languages: English
Specialties:
Service Area:
Ann's Testimonials
Ann is a consummate professional, handling every little nuance of a transaction. She is a joy to be around, and a great agent who gets things done. We love her!
James H.
Ann is wonderful! My husband and I are so glad that we got to know her and work with her. Ann listens carefully and understands, is meticulous, and works diligently to meet our needs. We know that she always has our best interest at heart. And she's a delight to work with!
Sharon Wall
I would use Ann again wherever she is working.
John P.
Ann has sold one house for me and handled four residential leases (working on fifth). Ann is most professional and has worked diligently to assist me in all of these transactions. As you will well understand, there have been bumps in some of these transactions which happens in this business. When these problems occurred, she immediately lasered on them to resolve satisfactorily. It is my opinion she is to be considered an outstanding member of BFSIR.
Fred Casteel
Ann Henry has bought and sold my homes for me for almost thirty years. She has done a marvelous job for me and my wife. She is very hard working and has a complete understanding of the Dallas residential market especially the Park Cities and Preston Hollow. I would use her if I ever sold my current home and I wholeheartedly recommend her to anyone buying or selling a home in Dallas.
Jodie Thompson
Ann has represented us in several transactions in Highland Park, most recently three years ago when we moved back to HP from Amarillo. She was and is a consummate professional...handling every little nuance of the "buy" side of a transaction, and truly understanding my wife's obsessive attention to every detail. She is a joy to be around and a great agent to get things done in HP real estate. We love her!!
Margaret and James Herring
Contact
Hi there! How can we help you?
Contact us using the form below or give us a call.
Hi there! How can we help you?
Contact us using the form below or give us a call.