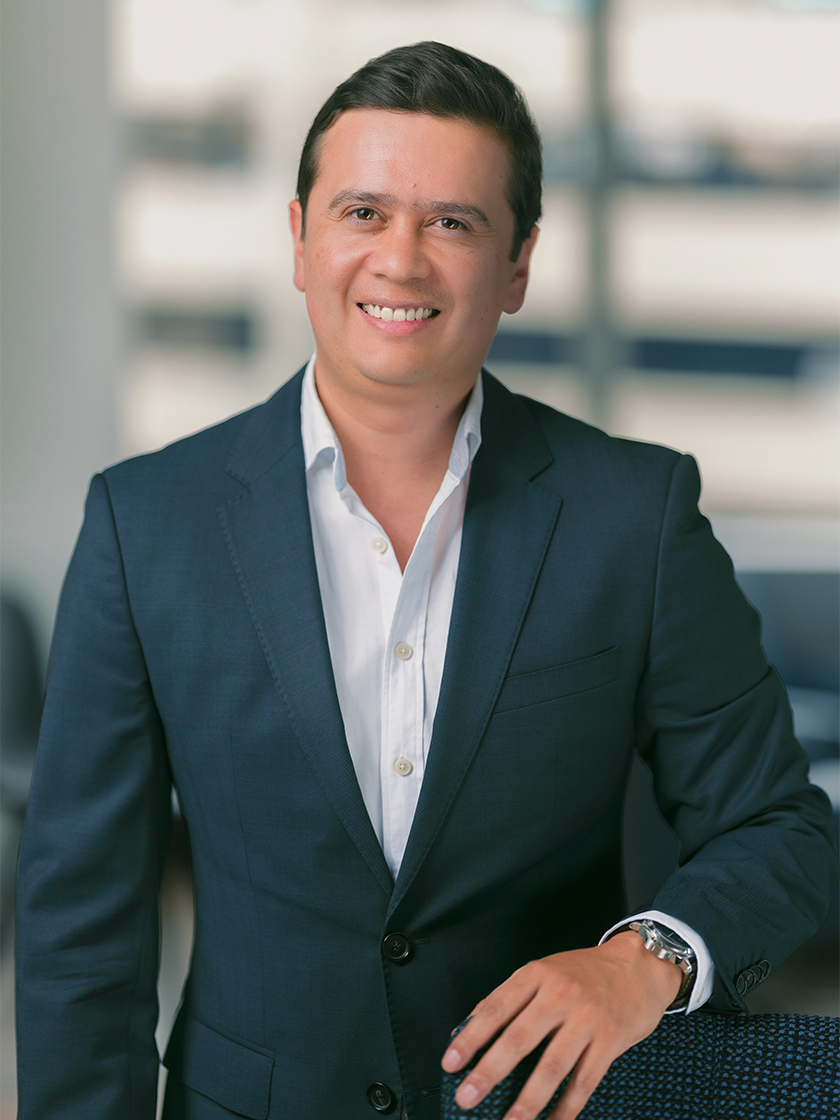 Global Real Estate Advisor
Andrés Jimenez was born in Bogotá, Colombia. After obtaining his Bachelor's degree in Social Communication and Journalism from the Universidad de Politécnico Gran Colombiano, he embarked on a transformative journey to Barcelona, Spain, where he pursued a Master's Degree in Corporate Communication at the Universitat de Barcelona. Returning to Colombia, he worked in the private and government sector, focusing on Corporate Social [...]
Andrés Jimenez was born in Bogotá, Colombia. After obtaining his Bachelor's degree in Social Communication and Journalism from the Universidad de Politécnico Gran Colombiano, he embarked on a transformative journey to Barcelona, Spain, where he pursued a Master's Degree in Corporate Communication at the Universitat de Barcelona. Returning to Colombia, he worked in the private and government sector, focusing on Corporate Social Responsibility.
After eight years of dedicated work in Corporate Social Responsibility and Government, Andrés ventured to Mexico City, Mexico, where he earned a Certificate in Corporate Social Responsibility from the Tecnológico de Monterrey. Simultaneously, he began his career in real estate, specializing in luxury short-term rentals.
Andrés has been an integral part of the real estate industry since 2016, leaving an indelible mark on the success of both buyers and sellers. His expertise extends to relocation and income strategies for short-term rentals. As a seasoned professional, he consistently expands his property portfolio by identifying real estate opportunities and cultivating valuable relationships with both new and loyal clients. He excels not only in securing and managing high-value properties but also in crafting effective buying and selling strategies tailored to the unique objectives of each client.
In 2022, Andrés made the exciting move to Dallas, Texas. With a diverse background in marketing, social communications, and business reputation management, Andrés is committed to ensuring your experience in the dynamic North Texas real estate market is as enjoyable and rewarding as possible. Connect with Andrés Jimenez and elevate your real estate experience.
Office Location
3131 Turtle Creek Blvd, 4th & 5th Floor
Dallas, TX 75219
Specifications
Languages: English
Specialties:
Service Area:
Contact
Hi there! How can we help you?
Contact us using the form below or give us a call.
Hi there! How can we help you?
Contact us using the form below or give us a call.