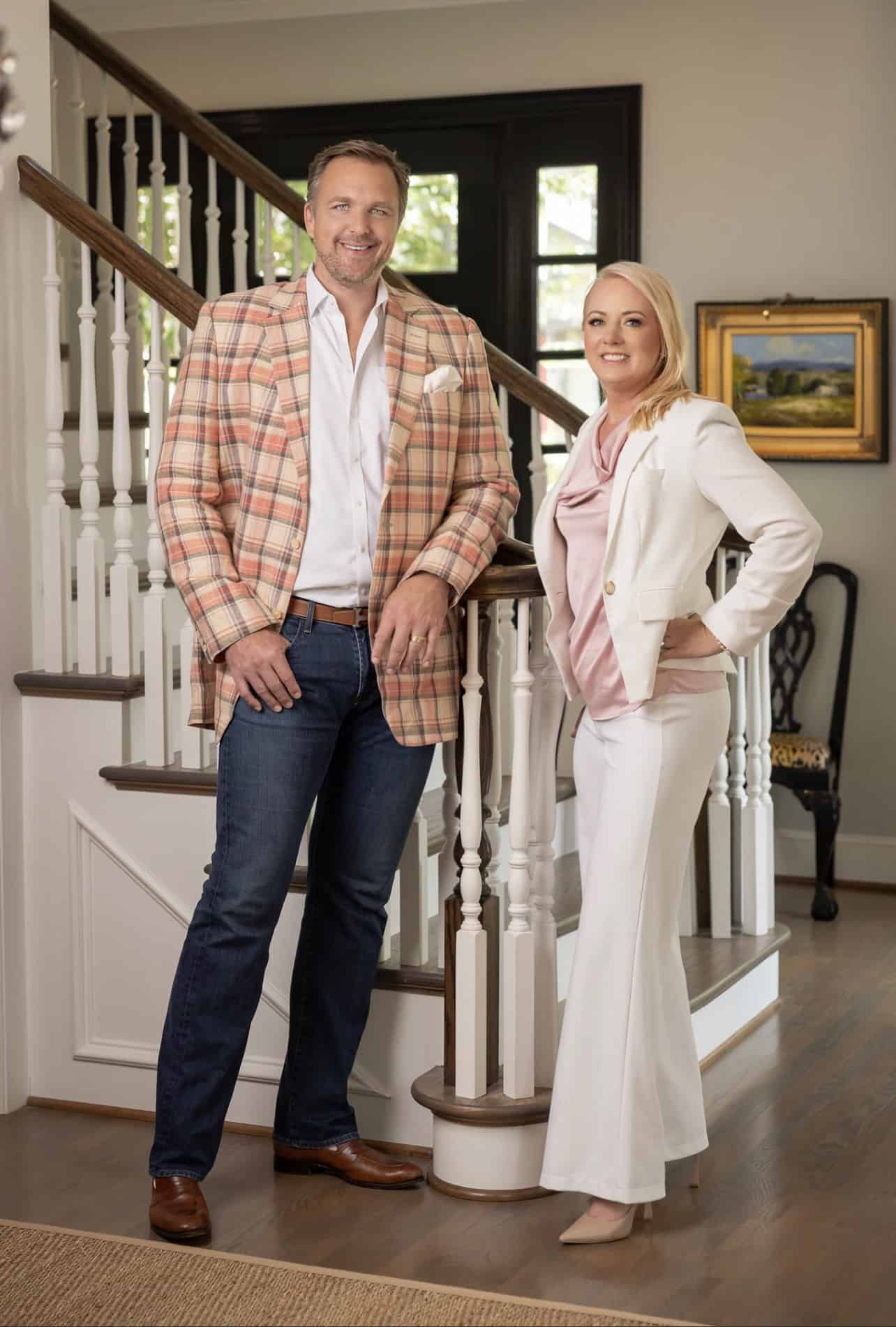 Global Real Estate Advisors
Jason Clark and Brooke Vawter know that the best things in life come in pairs. Whether it's Brooke's twin children, Jason's twin dachshunds, or Brooke's creative eye joined with Jason's structural insight, the two are convinced that together is always [...]
Jason Clark and Brooke Vawter know that the best things in life come in pairs. Whether it's Brooke's twin children, Jason's twin dachshunds, or Brooke's creative eye joined with Jason's structural insight, the two are convinced that together is always better.
To walk through a potential home with Brooke and Jason by your side is to have access to your own design and building team from the very beginning. Having studied interior design at Stephen F. Austin, Brooke went on to work for a well-known, high-end luxury designer who specialized in modern classic design. She now loves to use her creativity and industry experience to help clients envision a new build or see the potential in a remodel.
Jason learned the business from his father, a residential and commercial contractor. While studying accounting at the University of Mississippi, Jason began building and selling homes on the side and fell in love with it. Now selling real estate, Jason brings a contractor's eye to each home he assesses—able to understand the structure and communicate craftsmanship to his clients.
Today, as global real estate advisors, Jason and Brooke bring an incredible depth of experience and local knowledge to each client they serve and transaction they handle. The two love to smooth the relocation process for clients and introduce newcomers to all that Dallas-Fort Worth has to offer. Whether helping those new to the area or long-time residents, Jason and Brooke are committed to finding the best possible home for each client across the metroplex.
When selling homes, Jason and Brooke pride themselves in their extensive marketing efforts and sales strategies, no matter the home's price point. For years, Brooke worked in brand marketing for several global luxury wine and spirits companies. Utilizing Sotheby's cutting-edge technology and marketing strategies, paired with Brooke's background and experience, the two use all resources available to place each home in the best light possible.
Beyond their industry experience, Jason and Brooke are passionate about client care, tirelessly working to build genuine trust and cultivate lasting relationships. From the first showing to the closing of the deal—and even beyond—Brooke and Jason are valuable resources, listening ears, and strong negotiators to have on your team. With their extensive backgrounds in building, interior design, and luxury brand marketing, Brooke and Jason will meet your real estate needs from start to finish.
Office Location
3131 Turtle Creek Blvd, 4th & 5th Floor
Dallas, TX 75219
Specifications
Languages:
Specialties:
Service Area:
Contact
Hi there! How can we help you?
Contact us using the form below or give us a call.
Hi there! How can we help you?
Contact us using the form below or give us a call.