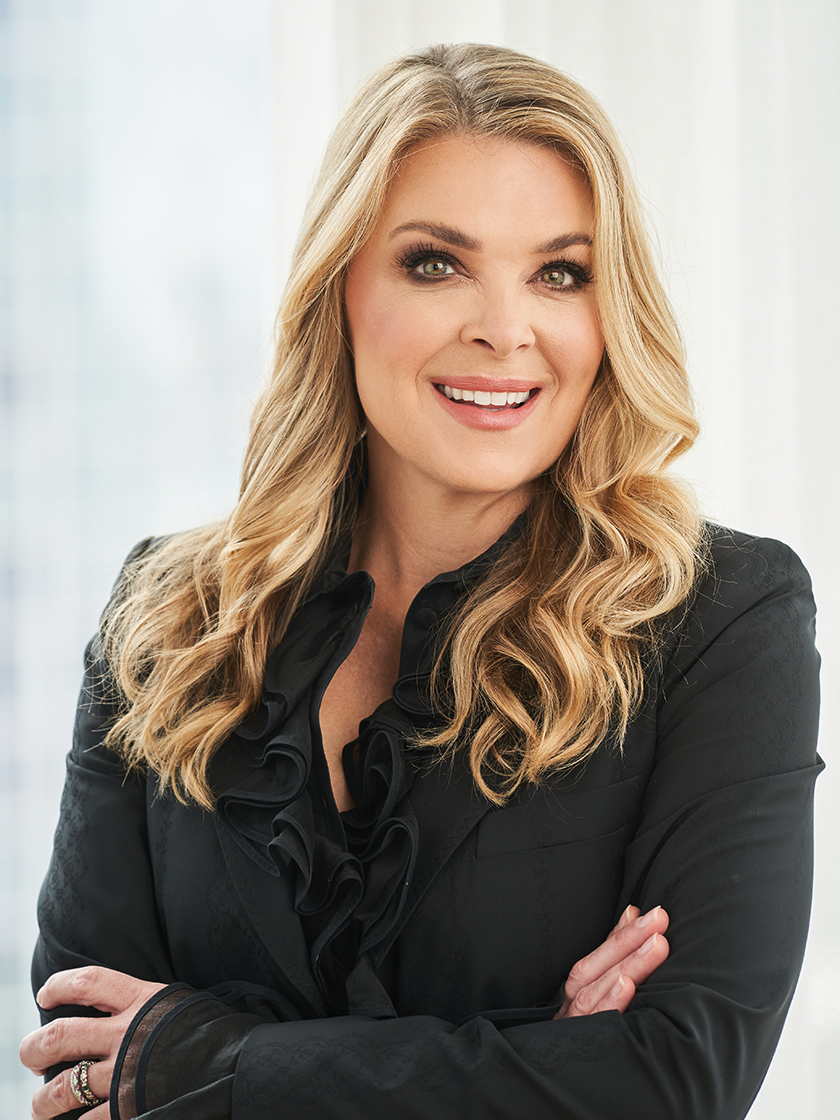 Global Real Estate Advisor
|
Sales Associate
Valerie Dillon's fierce creative streak, business acumen, and sales experience have made her a top talent throughout her twenty-year career. Her focus on results has helped her succeed in the world of real estate. Valerie has an intimate knowledge of the properties available, but she also develops a clear understanding of her clients' needs. It is the artful melding of the two that is her greatest skill. [...]
Valerie Dillon's fierce creative streak, business acumen, and sales experience have made her a top talent throughout her twenty-year career. Her focus on results has helped her succeed in the world of real estate. Valerie has an intimate knowledge of the properties available, but she also develops a clear understanding of her clients' needs. It is the artful melding of the two that is her greatest skill.

Valerie Dillon has been a Dallas real estate investor for over a decade. Her passion and respect for people and real estate makes her an excellent partner when buying or selling property.

The Oklahoma native and Oklahoma State graduate has called Dallas home for over eighteen years, during which she has focused on being a mom to three in the Highland Park Independent School District, an entrepreneur, and community servant.

Valerie Dillon knows all about the glamour of big-city life, but she also has a thorough understanding of the laid-back vibe in Austin and Broken Bow, Oklahoma where she owns property. Valerie has real estate connections through Sotheby's International Realty to help clients all over the globe. Her Texas-friendly, unassuming approach to selling real estate will be a breath of fresh air to anyone relocating to Dallas.

Throughout her career, Valerie has had the opportunity to gain knowledge of franchising, manufacturing, and logistics.

Valerie Dillon's Strengths:
· Services all price points in residential and commercial real estate
· Compassionate and wise communication to help guide clients
· Offers guidance in evaluating real estate investment opportunities
· Specializes in identifying ways to add value to properties
· Is a trusted partner until the deal is executed and after the sale
· Builds ongoing relationships within the community that benefits her clients

Valerie Dillon's Experiences that Works for You
· Successful real estate investor skilled at taking calculated risk
· Creative entrepreneur who gets results in all areas of business
· Top salesperson in the medical device field with a proven track record for closing deals
· Marketing, budgeting, project management, modeling and advertising
· Mastery of complicated contracts involving multiple parties
· Expert negotiator with great instincts for creative solutions

Valerie Dillon's Community Service
· Chairperson for the Highland Park High School Science Fest
· Chairperson for the Annual North Texas Folds of Honor Gala
· Chairperson for the John S. Armstrong Elementary School annual auction
· Hostess Chairperson for the Flight to Freedom
· Volunteer for the Innocence Project and Innocence Texas
· Chairperson for the John S. Armstrong Elementary School annual carnival
· Owner of a featured property in the Armstrong Bradfield Preschool Association Home Tour benefitting HPISD

Contact Valerie Dillon today for expert guidance when buying or selling property.
Office Location
3131 Turtle Creek Blvd, 4th & 5th Floor
Dallas, TX 75219
Contact Info
Specifications
Languages:
Specialties:
Service Area:
Valerie's Testimonials
Valerie Dillon was outstanding! She was always accessible day or night to assist in the closing process.
John W.
Vallerie Dillon is hands down the best agent I've ever had the privilege of working with. She is a great communicator always keeping you informed and up to date. My property had a large amount of unique construction characteristics and special extras that Valerie studied and presented to prospective buyers putting a good light forward. The MLS presentation and photos were the best I've ever seen! She worked behind the scenes to find prospective buyers from multiple sources. No wonder the [...]
James Scott, III
From start to finish, Valerie was a pleasure to work with. You often hear the horror stories of how difficult the home buying process is, especially as first time homebuyers; however Valerie was able put our minds at ease. She was available to answer any of our questions and took the time to explain each detail of the process. We were glad to have Valerie as part of our team that helped us find the perfect home!
Lauren & Andrew
It was such a pleasure to work with Valerie at Briggs Freeman Sotheby's International Realty! Moving from out of state, she made the process of leasing a home so enjoyable and stress-free! Valerie is very informative, attentive to our needs, and has her clients' best interest at heart, and makes herself available for any questions you may have, at any time of the day! She is incredibly patient, efficient, professional, organized, has a pleasant personality, and goes above and beyond for her [...]
Edith and David
Valerie was amazing. Went above and beyond to ensure everything went smoothly.
Tripe M Rentals
Valerie was great from start to finish. We must have looked at two dozen homes. We toured many of them before I was even officially qualified for a loan. Being new to Dallas and Texas meant I was casting a very wide net in terms of price, housing type, and neighborhood. Valerie helped me gradually narrow that search until I found a home that I'm very happy with. Moreover, she helped me negotiate a very good price on the home. I couldn't be happier!
Chris R.
Valerie was great in selling our home, helped us get it staged and it was sold within a week.
TEB Enterprises LLC
I wasn't able to visit Texas before moving here and Valerie listened to what I was looking for in a new home and found properties that matched my criteria. She then took me on virtual tours of each property and offered her own perspective on the things that mattered most to me but that I couldn't evaluate from afar. It was that personal touch that really made me feel secure and confidant about choosing a place. She even stopped someone in one of the neighborhoods and asked them how they liked [...]
Xochitl Vinaja
Valerie truly went above and beyond to make sure we found the right home. Because we were relocating from Nashville, we were not able to visit any houses in person. Valerie drove the wheels off her car to show us any house we were interested in by doing Facetime tours. In addition to that, she was invaluable in navigating us through an extremely difficult market for buyers. We strongly recommend Valerie and Briggs Freeman if you need a real estate professional in the DFW area.
Brad
Valerie is an AWESOME agent! She is very communicative and gets things DONE! Her quality photography and video really makes your property stand out. Constant agent feedback is a must when you are selling or leasing and Valerie excels in communication. Highly recommend Valerie!
Lin
Contact
Hi there! How can we help you?
Contact us using the form below or give us a call.
Hi there! How can we help you?
Contact us using the form below or give us a call.