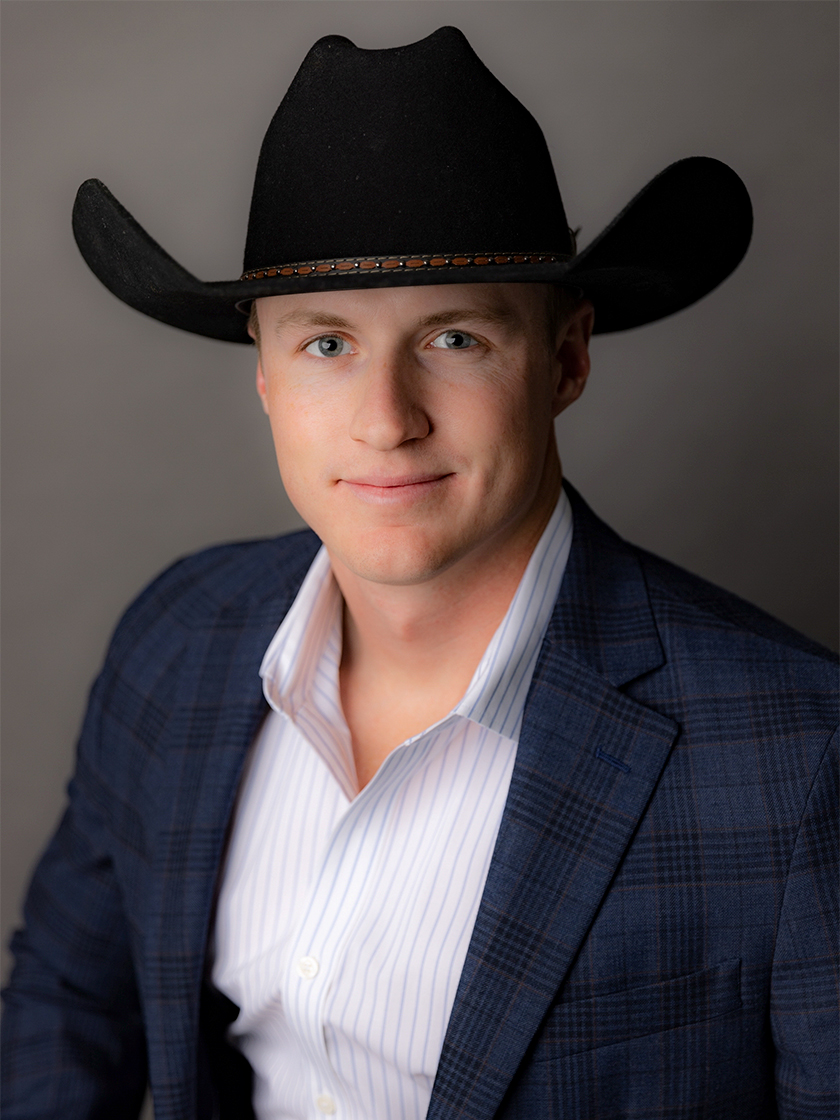 Global Real Estate Advisor
|
Sales Associate
Knowledge of ranch and land properties is best gained through a lifetime of personal experiences in the outdoors. Turner Rejebian has guided fly fisherman and hunters across the United States, prominently in Alaska, Wyoming, and the Texas Panhandle. His ability to consistently find the right spot and willingness to go above and beyond to put his clients exactly where they needed to be led to his [...]
Knowledge of ranch and land properties is best gained through a lifetime of personal experiences in the outdoors. Turner Rejebian has guided fly fisherman and hunters across the United States, prominently in Alaska, Wyoming, and the Texas Panhandle. His ability to consistently find the right spot and willingness to go above and beyond to put his clients exactly where they needed to be led to his success.

Born and raised in Dallas, Texas, Turner was a standout athlete on the football and baseball fields at Highland Park High School and earned a scholarship to play collegiate football at West Texas A&M University in Canyon, Texas. The great Vince Lombardi once said, "The price of success is hard work, dedication to the job at hand, and the determination that whether we win or lose, we have applied the best of ourselves to the task at hand." Turner carries this mindset with him in the real estate world and his hard work, dedication, and determination for the benefit of his clients is always foremost.

It was during Turner's time in the Texas Panhandle that he developed his passion for sharing his outdoor experiences with others, ultimately turning it into a career by becoming a guide. A lifetime outdoorsman, Turner has been hunting and fishing with his father, Brad Rejebian, since he was a young boy. Chasing waterfowl across the vast agricultural fields and playa lakes in the Texas Panhandle and fishing for trout and salmon in the rivers and tributaries of Alaska's Bristol Bay region have given Turner unparalleled, in-depth knowledge of wildlife behavior, habitat management, and most importantly, what to look for when studying recreational or income producing property. Every piece of land is different and an experienced, well-traveled and discerning set of eyes is necessary to understand the value in every aspect of a property.

Through spending extensive time in a customer service-based industry, Turner has learned to place value on the importance of a client-first mentality, on professionalism, personability and proactivity. "A strong handshake and understanding the importance of being a great listener go a long way in this world," said Turner. "Understanding the importance of being a good listener rather than a great talker lets you truly know an individual and his wants and needs."

Turner graduated from the University of Mississippi, where he received a degree in Integrated Marketing and Communications with a minor in General Business, specializing in strategic marketing and sales campaigns, specific market targeting, location scouting and research, and management and development opportunities. Turner is dedicated to turning his clients' dreams into reality in the sale and acquisition of ranch and land properties.
Office Location
3131 Turtle Creek Blvd, 4th & 5th Floor
Dallas, TX 75219
Specifications
Languages: English
Specialties:
Service Area:
Contact
Hi there! How can we help you?
Contact us using the form below or give us a call.
Hi there! How can we help you?
Contact us using the form below or give us a call.