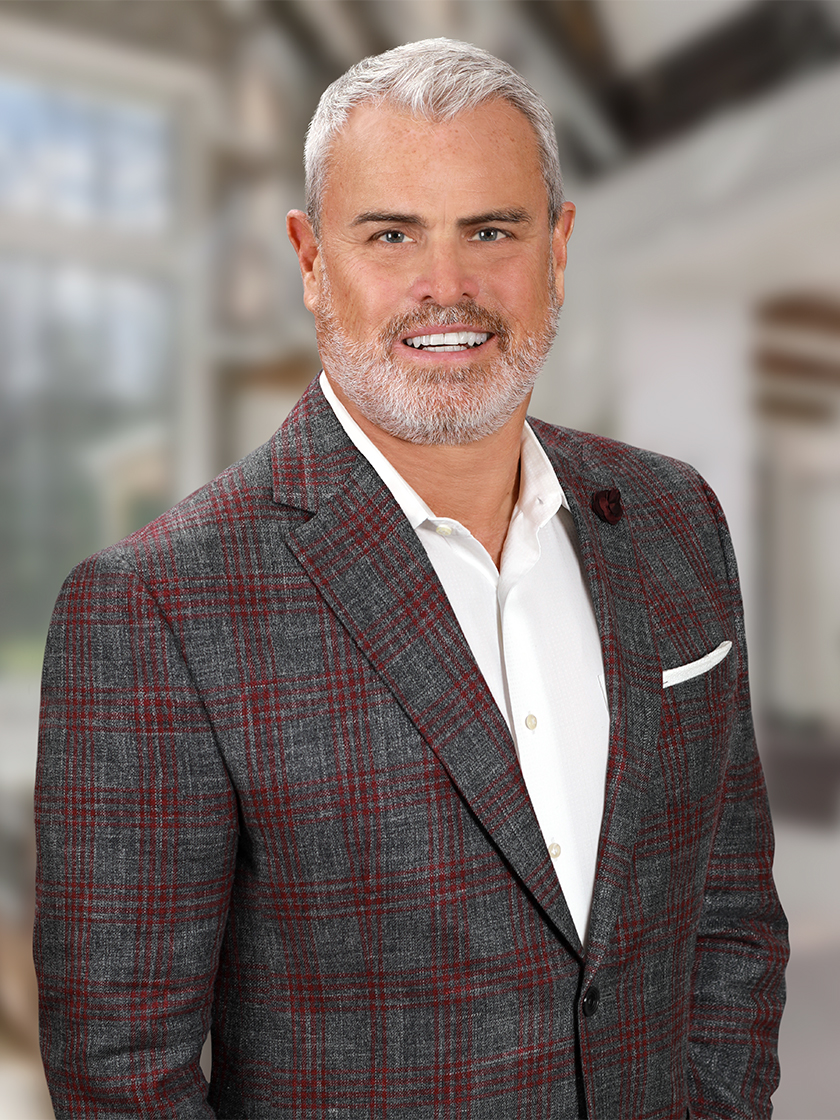 Associate Broker
|
Associate Broker
Since joining Briggs Freeman Sotheby's International Realty in 2012, Robert has received numerous industry accolades, including D Magazine's individual Top Producer and D Best. Using his thirty plus years of experience in the Dallas-Fort Worth real estate market, Robert forged an astounding reputation for service and dedication to his clients as a Broker Associate and Global Real Estate Advisor with Brigg Freeman Sotheby's International Realty. With his growth mindset, vast network [...]
Since joining Briggs Freeman Sotheby's International Realty in 2012, Robert has received numerous industry accolades, including D Magazine's individual Top Producer and D Best. Using his thirty plus years of experience in the Dallas-Fort Worth real estate market, Robert forged an astounding reputation for service and dedication to his clients as a Broker Associate and Global Real Estate Advisor with Brigg Freeman Sotheby's International Realty. With his growth mindset, vast network of client contacts and extraordinary attention to detail, Robert continues to raise the bar. He is consistently a Top Producing agent in the Southlake Office as well as companywide. Robert has earned a reputation for protecting his clients' interests and is tenacious about advising them on all facets of the listing and buying process - from contracts to inspections, construction to lending, appraisals to closings. Those successes have elicited magazine cover invitations that include Society Life, Living Magazine, and Luxury Home Magazine. "Client service is at the heart of my business," says Robert. "Keeping my clients informed and educated allows me to navigate through the ever-changing marketplace and achieve extraordinary results." Honest and hard-working, Robert spent the first twenty-five years of his career in the real estate appraisal business. Having co-owned a sizable Fort Worth appraisal company, he worked closely with the area's largest builders, developers, mortgage lenders and title companies. Today, he leverages that experience to offer critical knowledge that gives his clients a clear advantage. "It's important to truly serve your client's needs and understand their vision, both during and after a sale. For me, meeting those needs, developing relationships and lasting friendships goes much further than any one transaction," he explains. Thanks to his exceptionally loyal clientele, personal referrals and repeat business, Robert not only maximizes opportunities for his clients but often guides them to positive outcomes they never knew were possible. The cutting-edge marketing strategies and powerful brand value of Briggs Freeman Sotheby's International Realty, a leader in Dallas luxury real estate for more than sixty years, have only added to Robert's success. This global network, coupled with skillful negotiations and a drive to succeed, allows Robert to offer a full-service approach to real estate--an approach that is tough to beat. Robert is married and lives in Trophy Club with his beautiful wife, Melissa Tyson. Melissa has recently joined the Robert Tyson Team as a licensed agent and Global Real Estate Advisor with Briggs Freeman Sotheby's International Realty. They are the proud parents of five wonderful daughters that range in age from 31 to 9 and are blessed to be the grandparents of a grandson and granddaughter that reside in Dallas, PA with their oldest daughter and her husband. Robert has lived and built homes in several other parts of the area including Fort Worth, Colleyville, Aledo and Possum Kingdom Lake. Robert and Melissa attend and serve at Gateway Church in Southlake, TX, where he is involved with the Men's Summit and Men's Brigade ministries which serve the needs of single moms and the disadvantaged through various construction, cleanup and remodeling projects. Robert is also an active member of the Southlake Chamber of Commerce, the Southlake Executive Forum and the MetroTex Association of REALTORS®.
Office Location
550 Reserve Street, Suite 190
Southlake, TX 76092
Contact Info
Specifications
Languages: English
Specialties:
Service Area:
Robert's Testimonials
Robert provided great realtor services to sell our home in just a few days. Negotiations went smoothly. Communication was effective and timely and just the right amount. Focused on getting agents with buyers through. Confident in sales process and managing the intricacies of complex inspection and relocation dynamics.
Seller – Heather and Gordon G.
Robert helped sell our home in a timely and very professional manner. He advertised heavily in local magazines. He had very helpful advice on a number of issues related to the sale, and made the process as pleasant and stress free as possible. I truly felt he had our best interests at heart. I would highly recommend Robert Tyson to anyway either looking to sell or purchase a home
Seller – Vicki and Ron M.
Robert- was extremely professional, highly knowledgeable of the comp's in our neighborhood. He provided guidance throughout the process and made the stressful process of selling our home seamless and smooth. I highly recommend Robert Tyson and Briggs Freeman Sotheby's.
Christopher Olson
It was a very smooth transaction. Please tell Robert I appreciate his professionalism and courtesies.
Buyer/Broker - Margaret V.
Robert is an awesome Realtor! We enjoyed our house hunting experience with him. He is straight to the point; open and transparent communication. He was always available. He is a good advisor on market and house conditions. Robert is a great realtor to have on your side!
Shaji J.
Mr. Tyson located, negotiated, and helped our family move into our home in less than forty-five days. His professionalism, knowledge, and expertise of the market exceeded our expectations. We would definitely work with Mr. Tyson again and highly recommend working or listing with him.
Buyer – Zillow User
Robert is a knowledgeable professional. Very good to work with.
Cooperating Agent
We're very excited to work with Robert Tyson who has helped us to sell our previous house and then to purchase the current home. We're very impressed with his unparalleled professionalism, extensive knowledge and unquestionable integrity from the beginning until the very end. If we have to sell or buy the next property, Robert will definitely be our go to person. We have not hesitation in recommending him to anyone we know whoever is in real need of help from a true real estate professional
Buyer and Seller - Brian T.
Robert Tyson has been an exceptional agent to work with in purchasing my current residence and selling my past residence. He has always been responsive and helpful in all aspects of our dealings. Seems to go above and beyond.
Seller and Buyer - Zillow User
Robert took charge in orchestrating all the necessary steps in getting our home on the market, from adding our home to the Briggs Freeman Sotheby's International Realty Portfolio, scheduling a preview with top realtors, and staying on top of showings, and negotiations. We are proud to say that Robert is not only our realtor for life, but more important we consider Robert a dear friend.
Seller – John and Lori Z.
Contact
Hi there! How can we help you?
Contact us using the form below or give us a call.
Hi there! How can we help you?
Contact us using the form below or give us a call.