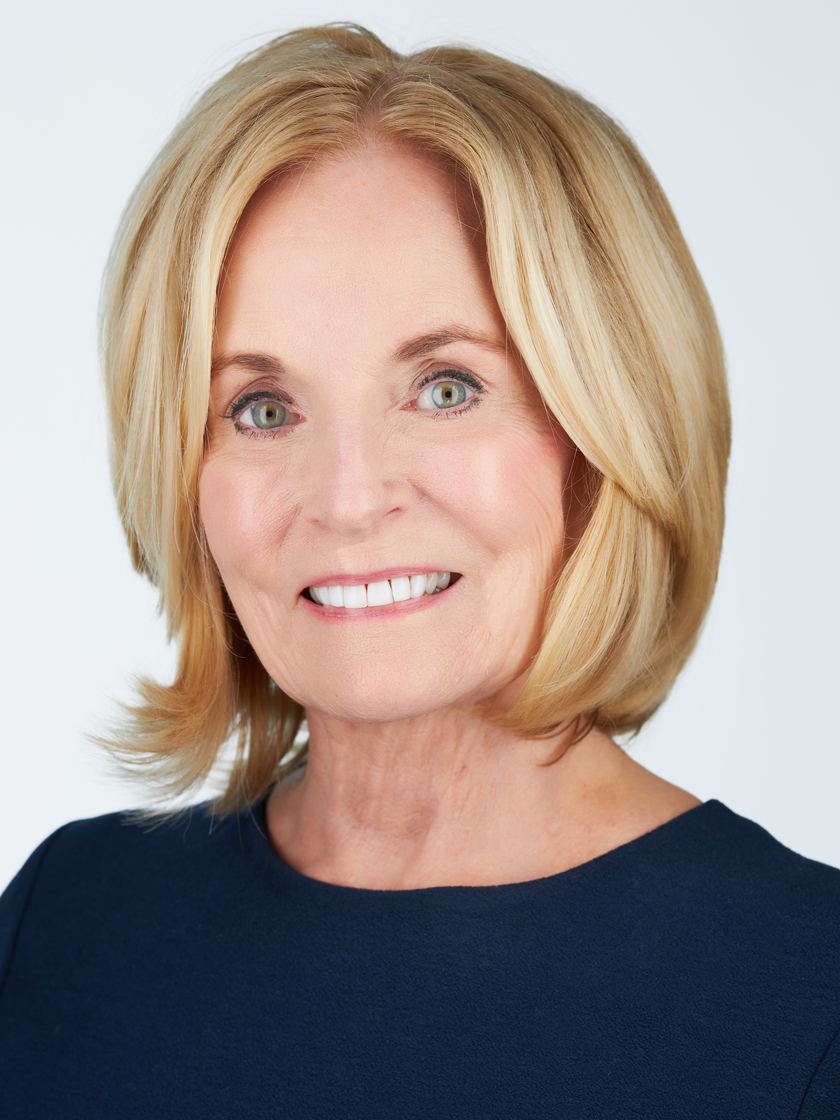 Global Real Estate Advisor
|
Sales Associate
Patty Lynch Smith applies the business acumen she developed in the advertising world to residential real estate—sharp negotiating, precision timing, strategic marketing, and clear communication with an empathetic ear. Patty believes the place we call home matters because homes are a central narrative in a person's everchanging life story and why the sale or purchase of a home is a significant life [...]
Patty Lynch Smith applies the business acumen she developed in the advertising world to residential real estate—sharp negotiating, precision timing, strategic marketing, and clear communication with an empathetic ear. Patty believes the place we call home matters because homes are a central narrative in a person's everchanging life story and why the sale or purchase of a home is a significant life event.

Patty is a veteran home-centric research geek with nearly four decades of experience in design; interiors and exteriors, gardens, and house renovations. Whether preparing a home for sale or evaluating its strength before purchase, clients trust her holistic insight from discovery through acquisition. And, she knows how to move. Smith has upsized, downsized, smart-sized, and found the right size house more than twenty times as an adult.

Patty holds a Journalism and Child Development degree from the University of Missouri. Her career began in the Dallas advertising world, first with Tracy Locke, later at the Richards Group. In Los Angeles, she co-owned a cooking school with the legendary Wolfgang Puck and wrote a television pilot called Rev'd Up. Back in Dallas, she earned a Texas Master Gardner certification and wrote profile pieces for the Dallas Morning News and D Home—all while flipping houses. Smith has event planning/project management experience with large charitable fundraisers and corporate events. She helped orchestrate a year-long celebration for the Frisco Economic Development Corporation culminating with the Dallas Cowboys grand opening of The Star in Frisco.

Patty brings a 360-degree viewpoint to real estate transactions and is eager to connect clients with homes in the world-class city she calls home, Dallas.

Recognitions: -2020 D BEST Realtor by D Magazine -The Thousand Rankings by 2020 Real Trends and the Wall Street Journal
Office Location
3131 Turtle Creek Blvd, 4th & 5th Floor
Dallas, TX 75219
Specifications
Languages: English
Specialties:
Service Area:
Patty Lynch's Testimonials
"As first-time homebuyers in an unprecedented market, we were grateful for the referral process facilitated by Patty Lynch Smith at Briggs Freeman Sotheby's. Patty connected us with a stellar Sotheby's agent in Northern Virginia who helped us navigate the search and purchase of our home. We were comforted knowing that with Patty's help we had a team of trusted, vetted, expert Sotheby's advisors on our side for the largest financial decision of our lives. We couldn't recommend Patty and her team [...]
Alyssa and Matt B.
I was a first-time homebuyer and Patty was a delight to work with throughout the entire process. From day one, she took the time to explain the home buying process and walk me through all of my questions to make me feel comfortable. I never felt rushed or pressured. She was always attentive and responsive but let me move at my own pace. Once we found the perfect townhouse and the negotiation process began, she was assertive in negotiations but also realistic in our expectations and I walked [...]
Hayley C.
I asked Patty to sell my son's and daughter-in-law's condo so they could move to a house to accommodate their growing family. After seeing the condo, Patty suggested a clean-slate selling strategy with minimal staging. However, she went to work to make a small balcony more attractive since it overlooked the parking lot. Importantly, the condo needed to sell at a price that would allow my son to afford a house. In about two days, Patty sold the property to a young couple with a small child who [...]
Wendy M.
Pleasant, reputable agent that was a good advocate for her client while still working with all parties to get the home closed. I appreciated her professionalism throughout.
Alan S.
It is a pleasure for me to recommend Patty Lynch Smith as a residential agent. A good real estate agent brings an efficiency to the market and exhibits follow-through and perseverance in the course of a transaction. Communication skills and poise and patience and even humor is also key. Based on our experience with Patty, she is all that and more. Patty and her husband Gerry have lived in fine homes. This fact was not lost on my wife Ruth and me when we decided to engage Patty. She has [...]
Stephen M.
"I had accepted a new job in New York City and had to sell my Atlanta home quickly. Since I did not know a realtor, I called my sister, Patty Lynch Smith, for advice. She is a realtor with Briggs Freeman Sotheby's International Realty in Dallas. At the time I didn't realize Sotheby's has a referral network throughout the States and internationally. Patty was able to connect me with an excellent Sotheby's agent in Atlanta. Patty also found a knowledgeable Sotheby's agent in Northern New Jersey [...]
Kimberly L.
I highly recommend the team of Maggie Neely and PattyLynch Smith for all your real estate needs. They prepared for the sale of our Lakewood home by handling all the pre-listing details (both big and small). They helped coordinate everything from window washing, to landscaping, to staging. Our house looked so amazing when they finished with their preparation that we were sad to sell it. Once listed, they personally showed the house to all prospective buyers and personally attended all [...]
Jessie J.
Patty is thoughtful, conscientious and hard working. She does her very best to take into consideration the various needs, wants and challenges meeting potential purchasers. My wife and I found her to be creative and thorough in examining possible locations which in our case, involved several geographic areas and potential solutions. Ultimately, we were able to find just what we wanted and needed with her assistance, encouragement and support. She is easy to work with as is her husband, Gerry, [...]
Brady S.
Contact
Hi there! How can we help you?
Contact us using the form below or give us a call.
Hi there! How can we help you?
Contact us using the form below or give us a call.