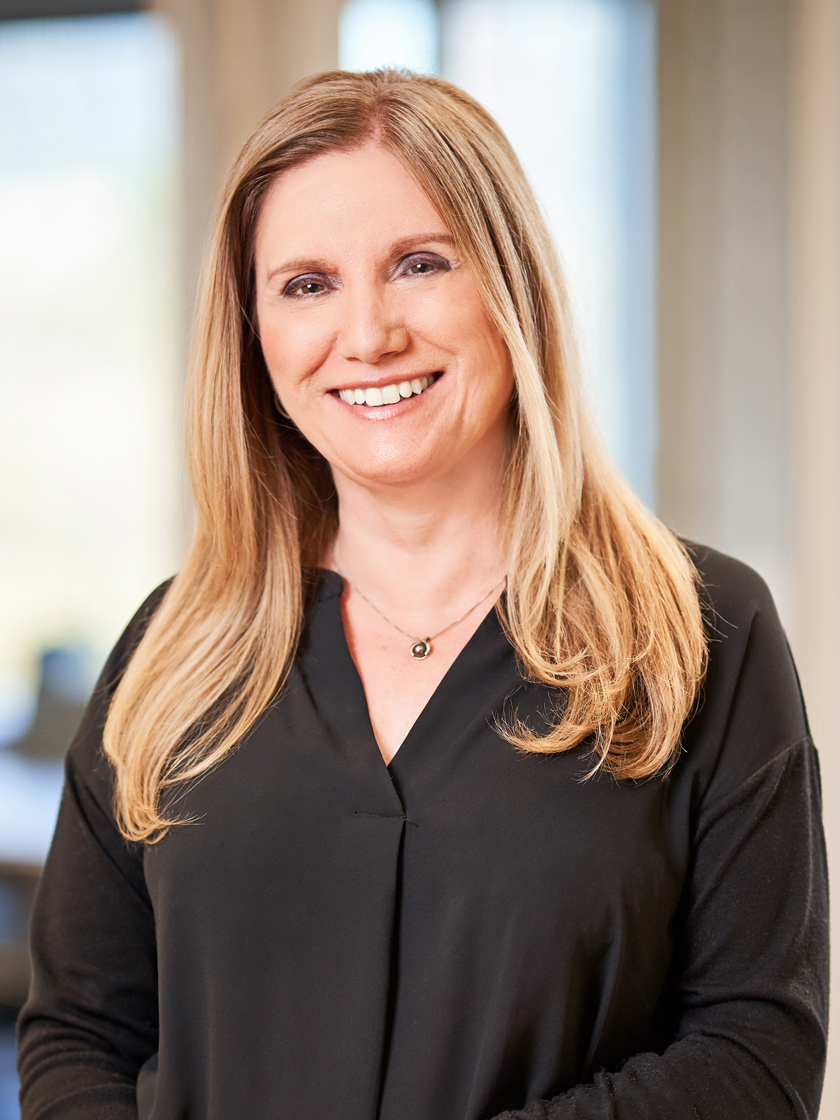 Global Real Estate Advisor
|
Sales Associate
As a full-time REALTOR® since 2002, Pat has helped her clients during a variety of market cycles. Implementing new strategies and techniques has best helped her to answer the question, "What is my client's challenge and what is the best way to solve it quickly?" The strategy of putting her client's needs first has resulted in multiple clients who have bought and sold several homes with her. "It is always exciting to negotiate a successful contract so that my buyers locate the [...]
As a full-time REALTOR® since 2002, Pat has helped her clients during a variety of market cycles. Implementing new strategies and techniques has best helped her to answer the question, "What is my client's challenge and what is the best way to solve it quickly?" The strategy of putting her client's needs first has resulted in multiple clients who have bought and sold several homes with her. "It is always exciting to negotiate a successful contract so that my buyers locate the right home for their needs and my sellers can sell their homes for top dollar. This dedication to my clients enables them go on to the next phase of their lives."

Born in England while her father was in the United Sates Air Force, Pat Safian has lived in several states and countries. When her dad was stationed at Carswell AFB in Fort Worth, Pat felt that she had found her home. She received her Bachelor of Science degree in Business and Psychology from Texas Wesleyan University. After taking a short break to raise two children and to obtain a Master of Education degree from TCU, she taught math for eight years at Arlington Heights High School before returning to her first passion – sales.

Most mornings, she can be seen walking or running in her neighborhood just west of downtown Fort Worth. She contributes regularly to the Fort Worth Food Bank and enjoys visits with her two grandchildren.

Fort Worth is a changing and growing city and Pat is passionate about helping her clients find their place in it.

Pat Safian – Real Estate Problem Solver
Office Location
4828 Camp Bowie Blvd
Fort Worth, TX 76107
Contact Info
Specifications
Languages:
Specialties:
Service Area:
Pat's Testimonials
'Pat Safian was an amazing realtor the THREE times I worked with her!! She was always professional, kind and prompt. She knows Fort Worth like the back of her hand! I have lovingly referred to Pat as a Fort Worth Icon, because she knows the best neighborhoods, restaurants, shopping areas and every other little detail a realtor should know to help a family find their perfect home. I recommend Pat Safian HIGHLY! You won't regret it!
Theresa E.
We met Pat through Zillow and we had a great experience with her. We bought a new house with her as our agent. We have also recommended her to other friends of ours. She is very knowledgeable about the Fort Worth and Benbrook area and she was very responsive to any requests we had. Her professional experience saved us from making some bad decisions through this process and we really appreciate her guidance.
Erma X.
The best realtor I have know...I have worked with a number of realtors since I bought my first house in 1978. For the most part, my experiences were not great. Pat is an amazing exception. I worked with her for the second time recently. She is the most conscientious, hard working person I know. She gave great advice on decorating the house for sale, and was always there to help. She gave great advice on the asking price, and showed patience during a trying 2020. I can't imagine that you can [...]
Thomas R. Jayne
Pat was instrumental in helping us as first time home buyers throughout the whole buying process. With a lot on our plate including an upcoming wedding and an incompetent lender, Pat made sure that her side of everything was smooth sailing. She is incredibly friendly, and always gives her honest opinion, rather than saying whatever you want to hear so she can close quickly. I have recommended her to anybody I know looking for a home in the Fort Worth area.
Geoff H.
Pat Safian is a dedicated agent and one of the best in the market. Pat sold both my Texas homes for a profit and she has also found me two great new homes. Pat has always gone above and beyond to locate beautiful homes in just a few short weeks. I will always use Pat as my agent whenever I am in the market to purchase a home.
Carolyn Flynn
Wonderful responsiveness. We had a great experience with Pat and have recommended her to two other people. She is very knowledgeable about the Fort Worth area.
Tim L.
class=ng-binding Patricia was my agent, but became family. She made my relocation a breeze. Knowledgable and accessible, she anticipated my needs. Not one hiccup or snag on her end. My best home buying experience ever!!
Regina P.
Pat is very good at listing properties. She will determine the best list price and is good at estimating how long the property will take to sell. She will closely monitor similar properties to determine if and when to make adjustments. We have sold four houses with her and have been pleased each time. On the buying side, she is equally as good. She listens to what we want in a house and finds some to meet our criteria. When it is time to make an offer, she is very good at determining values. We [...]
Debra and Rick S.
Contact
Hi there! How can we help you?
Contact us using the form below or give us a call.
Hi there! How can we help you?
Contact us using the form below or give us a call.