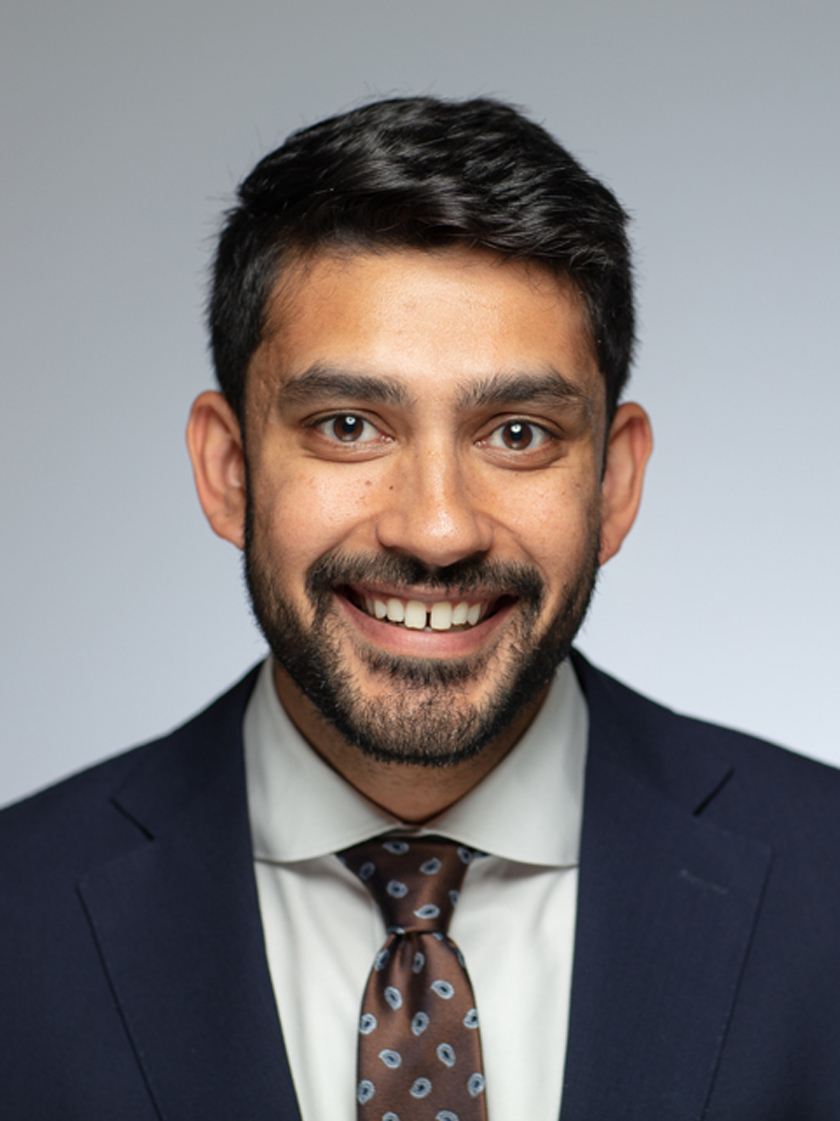 Global Real Estate Advisor
|
Sales Associate
A graduate from the University of Texas at Dallas and former hotel management professional, Nimesh has a clear understanding of the DFW Metroplex and what it takes to be in client services. Rather than assuming the traditional and a limited role of "real estate agent," Nimesh goes further by building meaningful relationships with his clients in the form of a reliable advisor. From his career in the hospitality industry, he's developed an impressive network of commercial and residential [...]
A graduate from the University of Texas at Dallas and former hotel management professional, Nimesh has a clear understanding of the DFW Metroplex and what it takes to be in client services. Rather than assuming the traditional and a limited role of "real estate agent," Nimesh goes further by building meaningful relationships with his clients in the form of a reliable advisor. From his career in the hospitality industry, he's developed an impressive network of commercial and residential real estate specialists and has upheld a tenacious reputation among his peers for staying up-to-date on new developments and protecting his clients' interests at all costs. Whether dealing with a first-time buyer, an experienced investor, or looking for a luxury home, Nimesh has one goal in mind: to make his client feel as comfortable as possible while providing the highest level of expertise.
Office Location
7301 Lone Star Drive, Suite A-115
Plano, TX 75024
Contact Info
Specifications
Languages:
Specialties:
Service Area:
Nimesh's Testimonials
Nimesh is great at what he does. He was patient with us and really took the time to understand what we were looking for. He was also able to adjust as our needs changed. If we had a question, he was great at getting back to us and following up with us within 24 hours or less. Nimesh was very professional during this process but he also knew how to make it enjoyable at the same time. Would recommend Nimesh to anyone I know!
Humza S.
Nimesh was phenomenal to work with throughout the process of selling our condo. He went above and beyond every step of the way to make sure the entire process was easy for me. Would highly recommend Nimesh to any of my friends or family buying or selling a home.
Sammy & Marwan H.
With a very fast timeline, our home buying outlook was quite daunting but Nimesh put us at ease. He was quick with showing properties and helped breakdown everything from understanding technical terms to knowing what to expect each day from offer to closing. As first time buyers, things can become overwhelming very fast, but Nimesh made it all so breezy! He definitely brings professionalism and personality, both of which are hugely important in my opinion.
Shahrukh G.
Nimesh was along with every step of the way during my buying process. I would definitely refer him and his great service to friends and colleagues. Everything from negotiations to paperwork to inspection to closing was a breeze while working with Nimesh.
Nolan Luke
Nimesh went above and beyond to help me purchase a house. I had my eyes on a specific house and from the beginning Nimesh told me that closing on it would not be easy, but reassured me that we would make it happen. Nimesh kept his word! I bought the house and he was essential in making the process not as stressful as it should have been. Nimesh has the experience and he knows all the right people; he is very knowledgeable, helpful, and supportive. I definitely recommend Nimesh to anyone looking [...]
Daniel H.
'Nimesh goes above and beyond to ensure you find a home that meets your criteria. He is very responsive and knowledgeable and helps guide you through the entire process, cannot recommend him enough."
Damil A.
Nimesh is a hard-working realtor who will not stop until he finds you exactly what you want. I had a very specific set of wants when looking for my place and he helped me meet all of them. I highly recommend working with him.
Anshul S.
Nimesh is not only knowledgeable about the market, but he makes sure that your listing is at the top. From having our home staged to making sure it was in view of any potential buyers, he knew how to do his job and how to do it with perfection. His use of social media outlets to send out information was phenomenal, the quality of the flyers he made and distributed was amazing, and furthermore his efforts in hosting open houses every weekend until our house sold was unbelievable. Our house sat [...]
Munniza A.
Nimesh helped us tremendously on a very short timeline. Within a couple weeks, he showed us a ton of properties and was so patient and attentive with our first-time home buying experience. Nimesh's professionalism and transparency is unmatched as he brings both such a positive attitude and "tells it like it is." He certainly took away the fears and uncertainties we had, especially in today's market. Make sure to get Nimesh ASAP if you're even thinking about buying a home!
Nazia H.
Nimesh is an expert realtor of outstanding integrity and character. He has great perspective on both the market and lifestyle and will take the time to get to know you personally to best help you find what you're looking for. Super responsive, professional. All you could ask for.
Sayed Z.
Contact
Hi there! How can we help you?
Contact us using the form below or give us a call.
Hi there! How can we help you?
Contact us using the form below or give us a call.