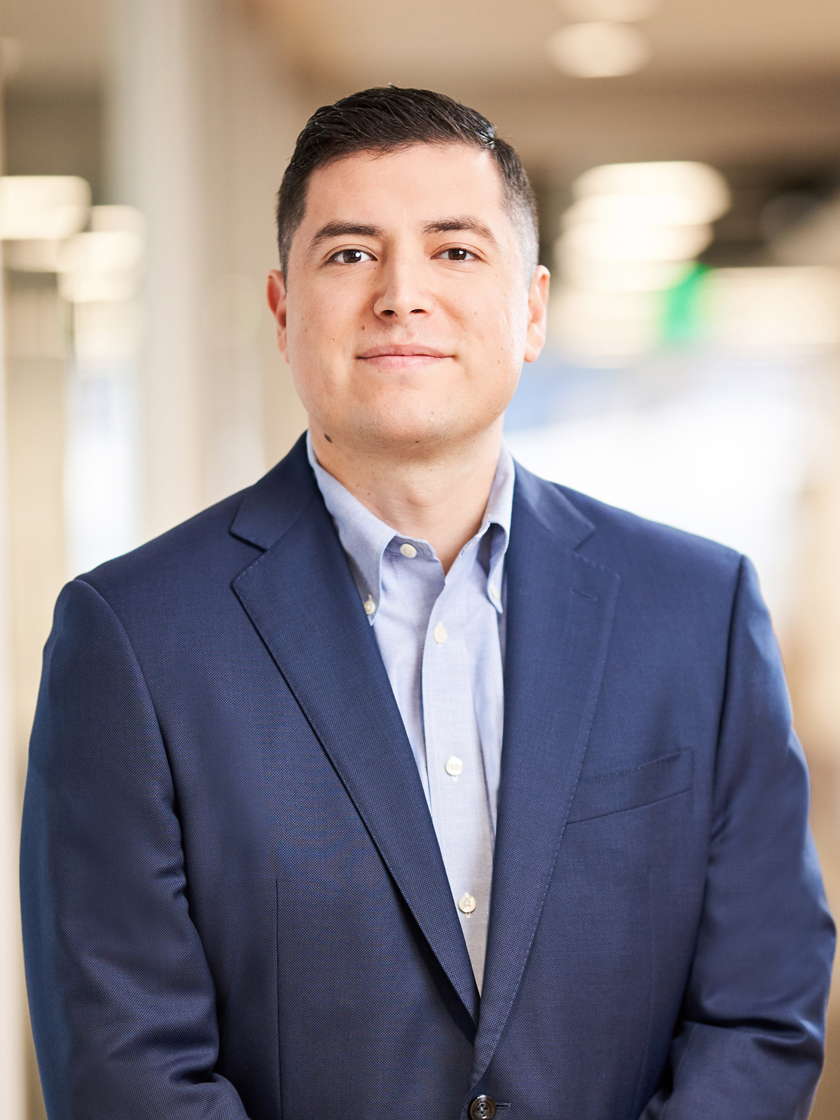 Global Real Estate Advisor
|
Sales Associate
A consistent top producer in the Fort Worth-Dallas real estate market, Mike Garza puts his nearly ten years of experience to work to the advantage of developers, investors, builders, and home buyers and sellers when guiding them through the intricacies of real estate processes. Mike's strength is in his ability to take his natural-born traits of strong moral character, tireless work ethic, innate leadership skill, and a compassionate concern for others and pair them with the grit and [...]
A consistent top producer in the Fort Worth-Dallas real estate market, Mike Garza puts his nearly ten years of experience to work to the advantage of developers, investors, builders, and home buyers and sellers when guiding them through the intricacies of real estate processes. Mike's strength is in his ability to take his natural-born traits of strong moral character, tireless work ethic, innate leadership skill, and a compassionate concern for others and pair them with the grit and tact necessary in today's highly competitive real estate market while he works to help his clients achieve their desired goals.


Leveraging his educational background as a graduate of Texas A&M University, along with years of professional experience working in title and escrow, Mike brings a wide array of knowledge and perspective when representing his clients' interests. Mike has combined his honed skills - acquired through hundreds of successful real estate transactions - with the value of the Briggs Freeman Sotheby's International Realty brand and its world-class resources to deliver exceptional results and a luxury experience to every single client, no matter the price point. The industry has taken notice: Mike has repeatedly been named a Best Real Estate Agent by 360 West magazine and a Top Realtor by Fort Worth magazine, along with receiving the hard-earned and highly acclaimed annual recognition as a Top Producer within the brokerage.

As a result of Mike's high level of community commitment to local organizations, his clients enjoy the benefits derived from his strong social network. He is actively involved with Lena Pope, the Leukemia & Lymphoma Society, the Fort Worth/Tarrant County A&M Club, Ridglea Country Club, and enjoys volunteering his time at Doxology Bible Church.


Mike and his wife Stephanie have lived from the southern border of Texas in Laredo to San Antonio, Austin, and College Station, but have chosen to return to Stephanie's hometown of Fort Worth as they raise their two children. Residing in the Ridglea neighborhood, the Garzas are proud to call Fort Worth home and are eager to help others achieve their own personal real estate goals and dreams in the city they love.
Office Location
4828 Camp Bowie Blvd
Fort Worth, TX 76107
Contact Info
Specifications
Languages:
Specialties:
Service Area:
Mike's Testimonials
Very knowledgeable of real estate market. Went above and beyond normal responsibilities to get property ready for sale. Kept in tight communication throughout entire process. Made it easy for me, an out of state owner, to sell my property. Would wholeheartedly recommend Mike to take care of your real estate needs.
Augustine Properties Ltd
Mike laid out a timeline and established a selling price for our house, based on his market analysis. I am still impressed with how accurate his predictions were. Mike also negotiated an offer for a house we were interested in, for significantly less than the original asking price.
The Rosado family
I can't thank Mike Garza enough for coming to my rescue selling my moms home in Fort Worth. I've sold 4 homes in Houston over the last 10 years and every single time I do all the work and cherry pick someone to take the commission with little effort and I'm always amazed at the lack of initiative. Mike is the most resourceful, hard working, no bs Realtor I have ever met in my life. Every single time I had a problem he was there to quickly solve it and even handled things I know he never [...]
Ashley Stubbs
We had a lot of questions during our search, and Mike always had the answers for us. We felt confident having Mike in our corner while we navigated a competitive market. Thanks, Mike!
Andrew Salavarria
Mike Garza works hard marketing my properties and getting exposure through multiple marketing channels. He also goes above and beyond helping to locate and connect contractors and services to solve issues with my properties. As an out of state seller his help has been invaluable.
Augustine Properties Ltd
Great company! Very professional and helpful. Can't go wrong with them.
Wilma A. Brown Irrevocable Trust c/o Susan Richey, Trustee
From the first phone call with Mike Garza we felt at ease. With in a few days of that phone call we met him in person at our house. He was very well prepared and walked us through the entire process of buying and selling. We would highly recommend Mike.
Albert and Sarah Flagler
Mike was very professional, thoughtful and thorough in completing the sale of all my Arlington rental properties. I was totally satisfied.
Martell T.
Five stars for sure. Mike has taken care of the sale of all of my rental properties and I couldn't be more pleased. He is knowledgeable and patient with me and answers all my questions and concerns when they come up.
Martell G Tidwell, Trustee of Kenneth A Tidwell and Martell G Tidwell 1996 Rev Mgmt Trust
Respectful and kind. Answered texts quickly. Knew the market and gave good advice
Donna Nell Pressley
Contact
Hi there! How can we help you?
Contact us using the form below or give us a call.
Hi there! How can we help you?
Contact us using the form below or give us a call.