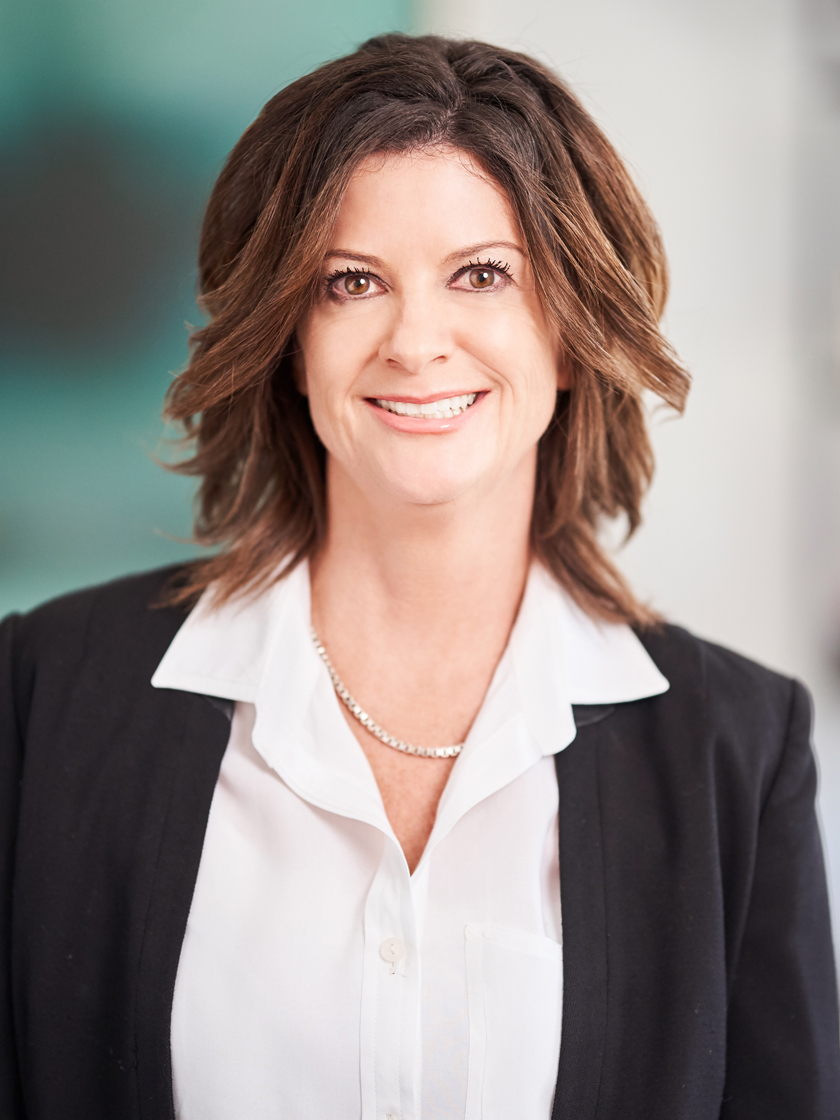 Global Real Estate Advisor
|
Sales Associate
When Michelle Field's career in the real estate industry began in 2007, the market was just starting to fall from the recession of 2008. It wasn't the best time to embark on a new career path, but in hindsight, it was the best decision regardless of the timing. She finally found a career she was excited about - realizing that each day brought something new to challenge her and capture her [...]
When Michelle Field's career in the real estate industry began in 2007, the market was just starting to fall from the recession of 2008. It wasn't the best time to embark on a new career path, but in hindsight, it was the best decision regardless of the timing. She finally found a career she was excited about - realizing that each day brought something new to challenge her and capture her interest.

Her real estate career began in commercial – managing commercial brokerages and later transitioning to managing the day-to-day operations of high-rise buildings where occupancies rivaled the total populations of some small towns. She then moved into residential sales because it better aligned with her interests, entrepreneurial mindset, and investment focus.

Her leaders and mentors were some of the brightest and best in the business helping to refine her knowledge and experience in project financing, planning, design, construction, marketing, residential sales, building costs and return on investment analysis. She carries this expertise into every client interaction.

Seller clients receive guidance on current market conditions and best strategies to attain the most value in the sale of their properties. For buyers, she prides herself in finding their ideal home, then formulates and strategically negotiates successful offers on their behalf. She assists investor clients in finding the right properties and providing market analysis to assist them in their income determinations to help contribute to the success of their investment portfolios.

Combining Michelle's experience, knowledge, passion, and energy with first-class tools, cutting edge technology, local and global market knowledge with the exceptional firm of Briggs Freeman Sotheby's International Realty, she creates innovative and effective marketing campaigns personal to each client.

Laser focused on client satisfaction, she provides value to an ever-evolving real estate industry by giving clients the best possible experience in every home search or sale.
Office Location
7301 Lone Star Drive, Suite A-115
Plano, TX 75024
Specifications
Languages: English
Specialties:
Service Area:
Michelle's Testimonials
Michelle was great! After doing many deals over the past 10 years, no other agent has ever provided the level of professionalism, responsiveness and skill that Michelle did. The whole way through the transaction, I was updated even to the point of how many people viewed the listing online and also how my listing currently ranked against other similar listings. The house sold in under a week and everything went smoothly. I highly recommend her!
Lamar Cannon
15 September 2020, 19:37 PM
Michelle is very knowledgeable and professional. She handled the sale of my father's home as part of his estate, and patiently dealt with all the unique situations that arose as part of the estate settlement. Michelle's knowledge of the local market and contacts within that market was the initial reason I chose to work with her, and she successfully handled all aspects of the sale with minimal input from me. I would work with her again, and highly recommend her for anybody looking to buy or [...]
Matthew R.
13 December 2021, 08:07 AM
I can't say enough good things about Michelle. We needed an out of town realtor for a no-see purchase. She came highly recommended by our in town realtor and did not disappoint! She went above and beyond at every turn. Michelle is so quick to respond and get answers. She was always willing to give opinions about areas and homes when asked, she listened to our needs and stuck within those parameters, she FaceTimed homes, helped organize everything from lenders to locksmiths. I'm still amazed at [...]
Ryan & Brindley V.
11 February 2022, 06:18 AM
We were fortunate to have found Michelle in the search for Realtors when selling our home. Michelle is professional, organized, kind, and truly an expert in real estate. She took the time to get to know us, our needs, and our home to provide an exceptional experience. Because of her clear communication, we knew what to expect at each step in the process. We would highly recommended Michelle for anyone looking for a realtor who you can trust.
Justin and Danielle Bedunah
06 October 2020, 17:39 PM
In the time we've worked with Michelle, she has gone above and beyond. From day one, Michelle took the time to sit down with us to get to know us and our wants and needs in purchasing a home. She continued to fine tune that as we got further into our process, even going so far as to scroll through numerous listings with us to discuss things we liked and disliked about them to better refine our search goals.  Michelle has always been prompt to showings and meetings. She has been responsive to [...]
Eric & Stephanie
03 January 2022, 06:01 AM
"I highly recommend Michelle to anyone with a real estate need whether complex or straightforward.  You can be assured that you will have a dedicated, knowledgeable partner at your side."
Larry Donckers
13 April 2020, 15:00 PM
Michelle was super helpful, very communicative and supportive of the unique situation we had selling my dad's house.
Matthew R.
31 January 2022, 08:44 AM
You are one in a million and it's a sincere privilege knowing you. The outcome of your help with my personal real estate was an absolute success. Your management style is extremely effective and proficient. I wholeheartedly recommend and endorse your stellar capabilities in this expansive marketplace of today.
Tim Feaster
13 April 2020, 15:02 PM
My agents (I had one selling my home in Plano and another buying my new home in League City) were super!! They kept me apprised daily of where we were with the sell or the buy. They were extremely friendly and definitely tried to keep me in the loop and calm. Michelle in Plano even helped me by packing my good crystal to ensure it would all arrive safely. This was a huge help to me since I was packing antique pottery. They both were concerned about me and helped me be sure to do all things [...]
Kathy Fritz
31 May 2022, 09:01 AM
We couldn't be happier with Michelle's proactive approach that proved to be crucial for finding our new home. She understood our wants and needs, provided invaluable knowledge, and guided us every step of the way in buying and selling.
Kyle & Jessica W.
10 March 2021, 07:11 AM
Contact
Hi there! How can we help you?
Contact us using the form below or give us a call.
Hi there! How can we help you?
Contact us using the form below or give us a call.