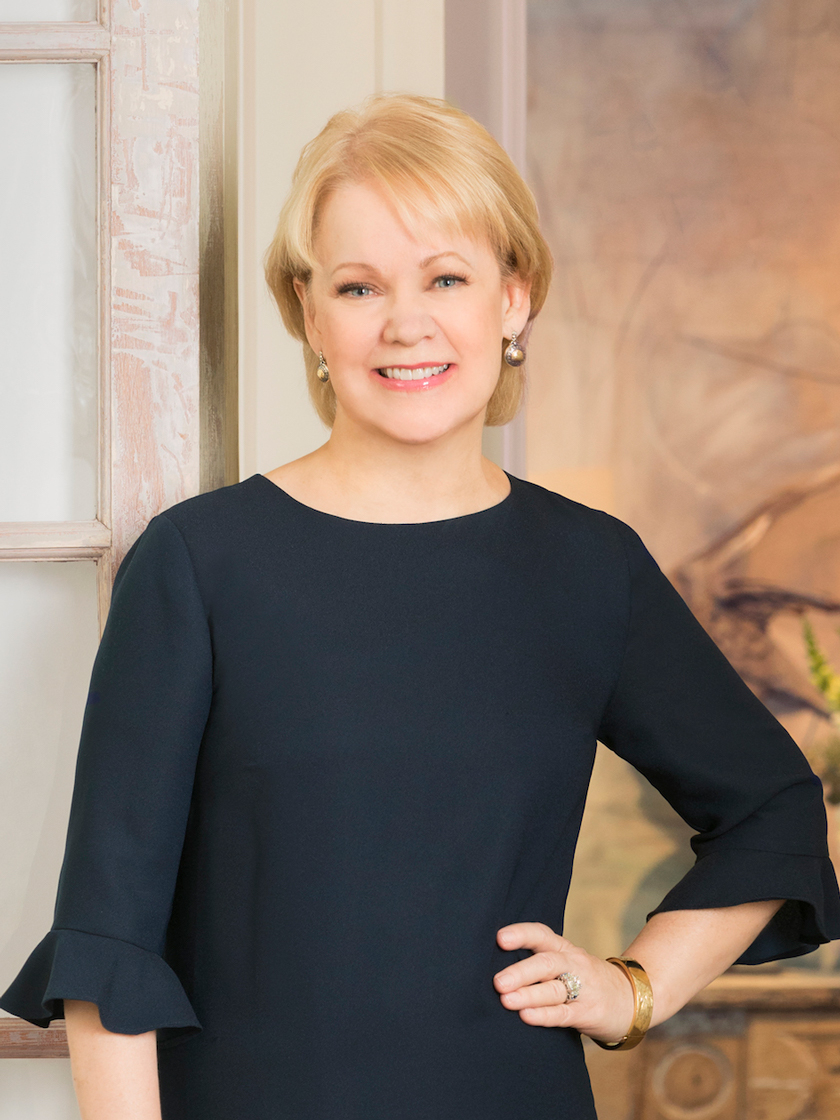 Global Real Estate Advisor
|
Sales Associate
Serving first-time home buyers, growing families, empty nesters, property investors, and facilitating estate distributions, Lucy Johnson brings incomparable business expertise and negotiating skills to her clients. In a success story that Briggs Freeman Sotheby's International Real Estate (BFSIR) CEO, Robbie Briggs, describes as "truly unprecedented," Lucy achieved a residential real estate sales volume that took her from BFSIR Sales Associate to Senior Vice President in one year. With [...]
Serving first-time home buyers, growing families, empty nesters, property investors, and facilitating estate distributions, Lucy Johnson brings incomparable business expertise and negotiating skills to her clients. In a success story that Briggs Freeman Sotheby's International Real Estate (BFSIR) CEO, Robbie Briggs, describes as "truly unprecedented," Lucy achieved a residential real estate sales volume that took her from BFSIR Sales Associate to Senior Vice President in one year. With extensive knowledge of the Dallas housing market, she has closed transactions in nineteen Dallas zip codes for sales exceeding $140,000,000 in nine years.

Graduating from Highland Park High School, Lucy earned a BA in Journalism, an MBA with a marketing concentration from the SMU Cox School of Business, and her Juris Doctor from the SMU Dedman School of Law. Her career began with a prestigious Dallas law firm, followed by almost ten years as Associate General Counsel for the largest corporation headquartered in Dallas at that time. For over twenty years, she served as Senior Counsel to an NYSE corporation consistently listed in the Fortune 200. During her legal career, Lucy oversaw the purchase and sale of hundreds of properties in the US, Australia, Hong Kong, Ireland, and Panama. She then combined her business acumen and negotiating experience with the international marketing power of BFSIR , creating an extraordinary fit.

Lucy has served on both the Finance Committee and the Endowment Committee of her church and on the Board of Directors of the Junior League of Dallas, Inc. She has raised funds for cancer research on the Cattle Baron's Ball Committee, and she is a member of The Dallas Woman's Club and the State Bar of Texas.
Office Location
3131 Turtle Creek Blvd, 4th & 5th Floor
Dallas, TX 75219
Specifications
Languages: English
Specialties:
Service Area:
Lucy's Testimonials
Lucy is the best! This is the second property she has helped us purchase. We appreciate her knowledge and attention to detail. We are very thankful she helped us find this property!
Radha Thompson
Lucy Johnson was a delight to work with. She was easily available and very informative and helpful. I feel that she went above and beyond in helping me and I did not feel like just another client. As far as my experience, I can see no need for improvement. Ms. Johnson stayed in contact with me even though she was on vacation out of the country! I don't know many agents who would do that. It was a very positive experience and if I were grading, it would be an A+.
Jan S.
Lucy is a star - professional, extremely knowledgeable, a good listener, well-organized and efficient. She helped us navigate the complexities of selling our home.
Russell J.
Lucy Johnson is a consummate professional, thoroughly knowledgeable about the Dallas market and about all aspects of the buying and selling of homes, and very personable. She has been a pleasure to work with. We will want to work with her again if we ever have another need for realtor services...
G. Eric Georgatos
Lucy is soft spoken but don't let that fool you. She has a unique ability to negotiate to meet the needs of the client. In an unprecedented market I needed a broker that understood that and could help navigate. She did so like a seasoned captain. I was blessed to have Lucy as I was an out of state buyer and needed a little more help in a lot more areas. She was able to meet all those needs.
Stephanie Samuels
We had a great experience selling our house with Lucy Johnson. She was on top of every issue that arose and helped us understand the process and what to expect. Lucy's early career was as a lawyer and that makes a huge difference when trying to examine documents and amendments and lease-back issues.
Donald R. Iglehart Residential Trust
Lucy was the best Realtor I have ever worked with - I used to sell real estate years ago. She made a solution for every problem in the most positive way possible!!
Diane Mims
We couldn't have made a recent property purchase without Lucy's availability, negotiating skills, efficiency and willingness to walk us through every step.
Lisa R.
After having lived out of the country for many years I have just repatriated back. My experience with your Realty agency was so tailor-made. Lucy Johnson began by telling me that she wanted to find the best match for me to make this home the perfect fit for me. This was no easy task because, after so many years away, I didn't know what I wanted, except I wanted to live near my family and wanted to be in a secure area. Lucy sent me photos of property she thought might inspire me to [...]
Juliana Jones
Lucy is experienced, professional, collaborative, and engaging. We had a wonderful buying experience with Lucy!
Liza Raynor
Contact
Hi there! How can we help you?
Contact us using the form below or give us a call.
Hi there! How can we help you?
Contact us using the form below or give us a call.