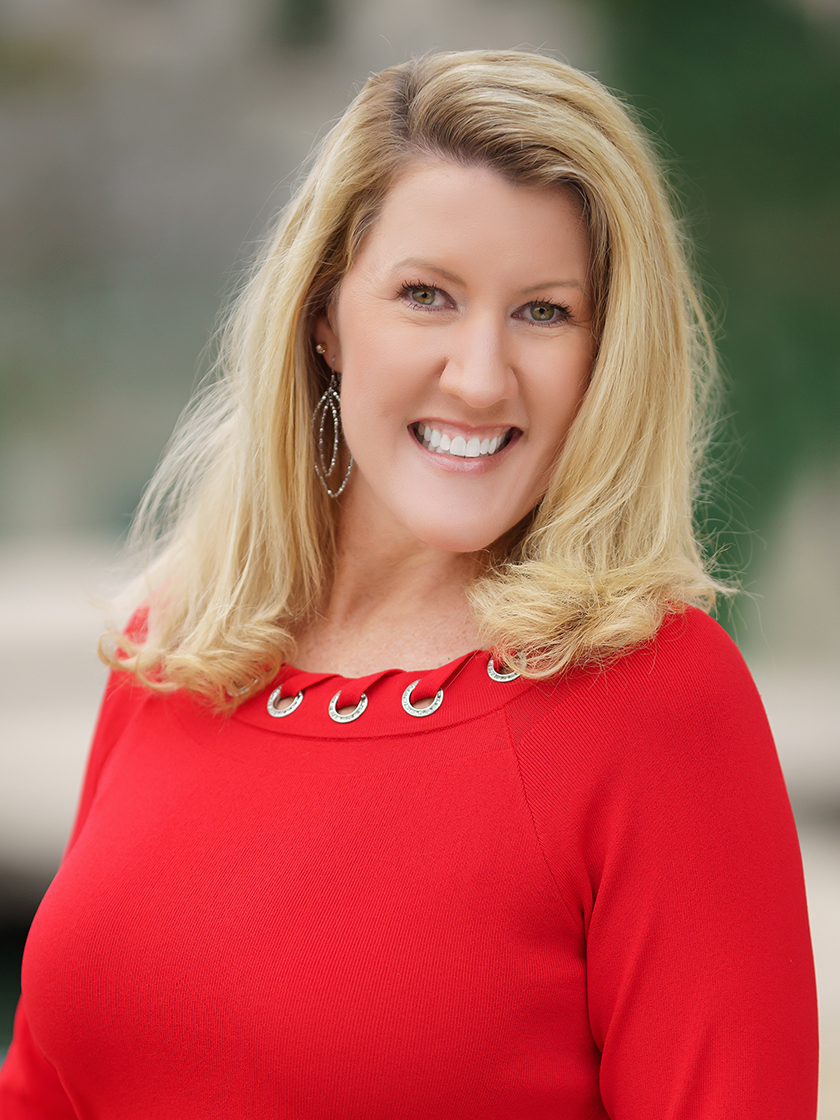 Global Real Estate Advisor
|
Sales Associate
Laurie Deckert is totally committed, both professionally and personally, to helping her clients make the best financial decisions when buying or selling properties. With well over a decade of experience in the Texas real estate market, she has a proven track record of providing outstanding results. A home may be the largest investment a person ever makes, which is why Laurie understands the importance of trust, accountability, loyalty, and dedication. [...]
Laurie Deckert is totally committed, both professionally and personally, to helping her clients make the best financial decisions when buying or selling properties. With well over a decade of experience in the Texas real estate market, she has a proven track record of providing outstanding results. A home may be the largest investment a person ever makes, which is why Laurie understands the importance of trust, accountability, loyalty, and dedication.

As a graduate of California State University, Fullerton, she is well-versed in the advantages of moving to and from the Dallas/Ft Worth Metroplex. In today's real estate market, it is important to not only stay on top of the changing conditions but to also understand clients' goals and expectations. Laurie is a good listener and uses her energetic style of communication to get the answers clients seek and to navigate them through the process in order to earn their confidence and create winning results.

She is focused on achieving the best for her clients and their families and communicates actively with them. "Replying to all" and group texting guarantees that everyone is on the same page at all times. Laurie enjoys being a resource and maintaining the deep trust and connection long past the sale or purchase of a home. She has created a primary referral source based on friends, family and other agents within the vast Sotheby's International Realty network.

Laurie lives in Frisco and owns lakefront and investment properties so know that she has the needed experience and commitment necessary to assure real estate success.
Office Location
7301 Lone Star Drive, Suite A-115
Plano, TX 75024
Contact Info
Specifications
Languages:
Specialties:
Service Area:
Laurie's Testimonials
Well, you did it again, Laurie. Tthank you for selling our second house within record time. Even though we just purchased the lake house a year ago, once again you were able to produce a profit for us. We truly appreciate your market expertise and negotiating skills in helping to both sell and purchase homes for us in Frisco, TX.
Clyde and Anita R.
My wife and I have rented, leased, purchased and sold over 15 properties which means we've worked with close to 30 agents in 29 years of marriage and Laurie Deckert has been by far the best agent we've worked with across California, Connecticut, Texas, Florida and Mexico. Laurie is a very knowledgeable agent about all aspects of the purchase and sale of a home. She has assembled a highly qualified team of support professionals including inspectors, appraisers, engineers, mortgage loan brokers [...]
Jaime and Ily V.
I give my highest recommendation for My Realtor, Laurie Deckert, to be your Realtor. I really enjoyed working with her in my search for a new home. She offers a very rare combination of being conscientious, patient, professional and yet very warm in her communication style. It is a pleasure working with her so there is no doubt she will deliver the best home buying or home selling experience possible for you as well.
Annie J.
Laurie Deckert has once again exceeded our expectations. She helped us find the home we just sold with her support. Laurie was thorough, and expedient, and put everything she had at her disposal to help us sell the house including critical market data, open houses, digital marketing, and flyers. Laurie bent over backward to ensure we sold our house in time to close on the new home we purchased in CT. The icing on the cake was her handywoman capability. We discovered holes in the wall of [...]
Jaime & Ileana Vasquez
Laurie actually helped us buy our home originally 4 years ago during the relocation of Toyota to Plano, TX. She was awesome then and her excellence of service continued with our recent sale. She kept us abreast every step of the way and made us feel confident she was getting us top dollar! Laurie is a Gem like no other.
Chad and Renee H.
Laurie was a wonderful realtor to work with. As new home buyers she was alongside us at every step of the way and she ensured that everything went smoothly for us.
Lindsay Y.
We highly recommend Laurie Deckert for your Realtor. As out of state buyers, she educated us on all that the DFW area has to offer so we could narrow down the area that would fit our needs best and boy did she nail it. We fell in love with our neighborhood so much so that our parents moved to the area as well. After several years of North Texas bliss, a promotion caused us to move and Laurie once again was there to help us. From tips on prepping to sell to the follow-up from each prospect that [...]
Mike and Kim C.
When buying and selling a house it was important for us to find a Realtor that would provide the expertise and hand-holding to get us through the process. Laurie Deckert proved time and time again that we had made the right decision. Armed with a strong market knowledge they were able to sell our house after two days on the market. Laurie was able to provide professional guidance throughout the buying and selling process which allowed us to transition to a new home with ease.
Bryant and Betsy S.
Laurie Deckert is a top-notch real estate professional. She is knowledgeable about all DFW markets, is detail-oriented, and beyond energetic. Because of Laurie, we won a multi-offer bid on our first tour of the Dallas area and were able to purchase our dream home. If you are looking for someone that understands the process from beginning to end, contact Laurie. We are beyond thrilled with her real estate expertise. Jason & Amy T
Jason and Amy T.
I had a great experience with Laurie Deckert in renting and selling our properties. During the process, she was professional, dedicated, and persistent in finding the right tenant and buyer for our properties. Additionally, Laurie's timely follow up with individuals that toured the house ensured the leasing and selling process would be fast and easy. Thanks again for all of your hard work!
Chuck and Leslie L.
Contact
Hi there! How can we help you?
Contact us using the form below or give us a call.
Hi there! How can we help you?
Contact us using the form below or give us a call.