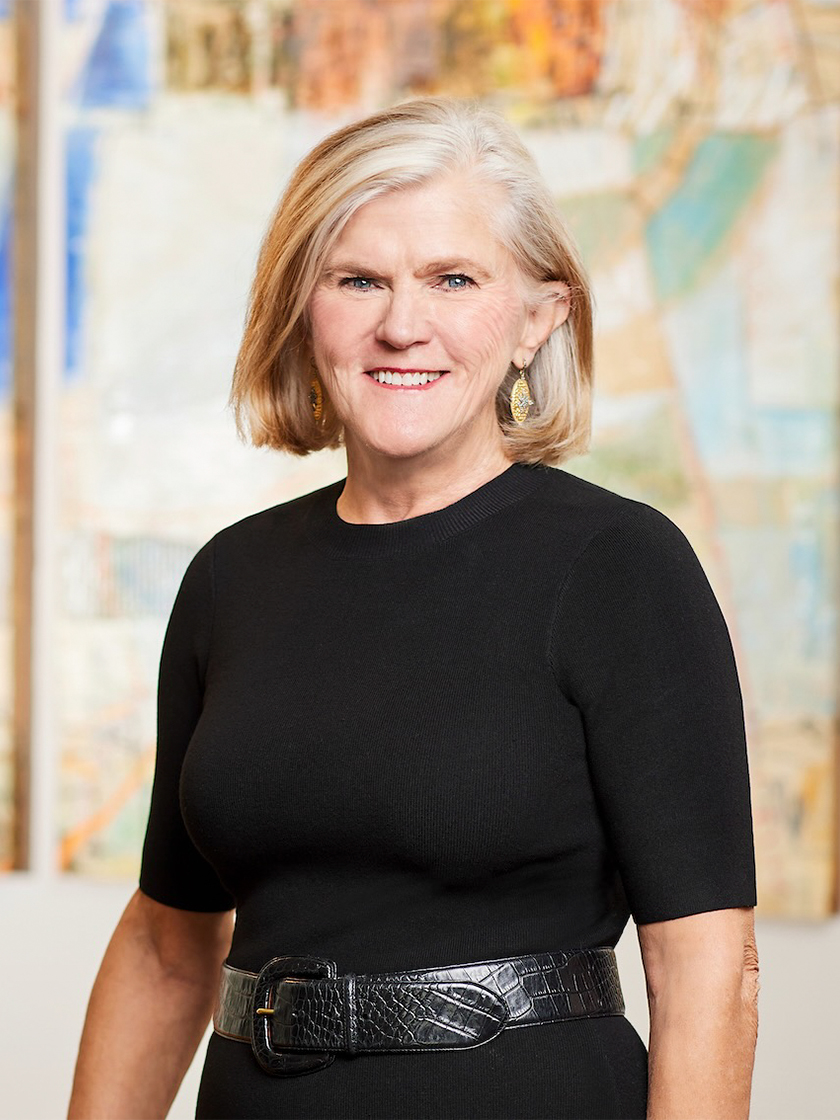 Global Real Estate Advisor
|
Sales Associate
A native Texan, longtime Dallas resident and seasoned real estate professional, Laura Crowl is dedicated to delivering an exceptional real estate experience to each of her clients.

Her passion for helping others led her to become a REALTOR® in 2005, after a thirty-year career working in technology and consultative sales. Laura's experience gave her the perfect blend of skills necessary to understand the needs and provide solutions for a variety of clients. Laura's dedication to [...]
A native Texan, longtime Dallas resident and seasoned real estate professional, Laura Crowl is dedicated to delivering an exceptional real estate experience to each of her clients.

Her passion for helping others led her to become a REALTOR® in 2005, after a thirty-year career working in technology and consultative sales. Laura's experience gave her the perfect blend of skills necessary to understand the needs and provide solutions for a variety of clients. Laura's dedication to serving the various needs or her clients and the community inspires many of her clients to consider her family. Clients describe Laura as dedicated, hardworking, genuine, trustworthy, loyal and fun. They view her as a true advocate and a real friend. Laura's passion to serve others has earned her numerous honors including D Magazine's Best Real Estate Agent and Texas Monthly Five Star Professional Real Estate Agent multiple times. By dedicating herself to each of her clients, Laura provides her clients with both a partner and an advocate throughout the buying and selling process. She works hard to ensure that her clients have an experience that is above & beyond expectation. Her extraordinary level of commitment, coupled with her experience and in-depth knowledge of the market, sets her apart.

When Laura's not working with clients, she enjoys volunteering with a variety of organizations that help those who are less fortunate throughout our community. She's currently on the board at the Semones Family YMCA, a volunteer at Saint Michael's Woman's Exchange and an active sponsor of Dining Out in Dallas and the Texas Neurofibromatosis Foundation®.
Office Location
7301 Lone Star Drive, Suite A-115
Plano, TX 75024
Contact Info
Specifications
Languages:
Specialties:
Service Area:
Laura's Testimonials
Laura, I appreciate a lot of things you bring to the table, vastly above ALL is your candid straight tell it like it is attitude. Sincerely, your experience and knowledge of Las Colinas and surrounding areas but your communication is highly desirable as well. I thank you for your diligence and professionalism in dealing with my property. Continued success in all your endeavors !!
William Del Rio
Laura was a god send, this was our first purchase in the US and she bent over backwards to ensure we found the right house and then guided us through the whole process. Highly recommend!
Andrew Hazel
When I started looking to buy my first house, I had no idea what I was doing. I found Laura at an open house and immediately knew that she was the one who could help. We looked at several properties over months of looking until I found my dream house. I looked all over Dallas and her knowledge of all the neighborhoods around the city helped me narrow down my hunt. She never pushed me in any direction and always made time for me to see properties and answer any questions. She really made me feel [...]
Brandon Tharp
When looking to relocate from Miami to Dallas, my wife and I were extremely lucky to stumble upon Laura Crowl. Due to various unfortunate events related to our relocation, what would have been an otherwise disastrous moving process was smoothed over by Laura's unwavering professionalism and dedication to making sure her clients are taken care of. Time and time again, Laura has proven to be selfless and flexible in her ability to help us find a place to live. When our lease expired, the obvious [...]
Kaye and David Marin
If you want a realtor that goes above and beyond the call of duty, Laura Crowl is the realtor for you! She demonstrates professionalism, knowledge and dedication in making sure her clients are satisfied. We have elicited her expertise in the purchase and sale of 4 homes now and would do so again in a heartbeat! We hope all is well and look forward to seeing you soon!
Leslie & Lee Halencak
Laura's skill and patience was stellar during the selling and buying of my home. When my house sold in 5 days (yes, 5 days!), I was panicked that I would not find another one within 60 days. But, Laura was calm and understanding, and found me a new house in no time. I highly recommend Laura for your home selling/buying experience!
Dana Roosa
Laura, was great from the first phone call to the closing day. Great follow through and great attitude. Laura worked hard to find our family a great home often times looking at homes without us as we were moving from out of state. I would recommend Laura to anyone looking to buy a home in Texas.
Mark & Denise O'Marra
I am very impressed with Laura's knowledge of the market. She understands what people will want to see and does not try to get you to look at things that do not matter. My wife and I are thinking about moving and Laura is a great help knowing the market.
Steve Ward
Laura Crowel is simply amazing in her efforts to ensure a fair and honest approach to selling our property. We have trusted Laura many times to buy and sale Real estate and will keep coming back to her. She has her clients best interest as her number one priority each and every time.
Chris & Kim Armstrong
It was definitely a roller coaster ride but throughout the process Laura Crowl was focused on solutions rather than problems. Laura was easy to reach, responsive to our needs and met our high expectations. She was a team player, never lost her cool and was always respectful. We would definitely recommend her to our friends.
Kelly Clements
Contact
Hi there! How can we help you?
Contact us using the form below or give us a call.
Hi there! How can we help you?
Contact us using the form below or give us a call.