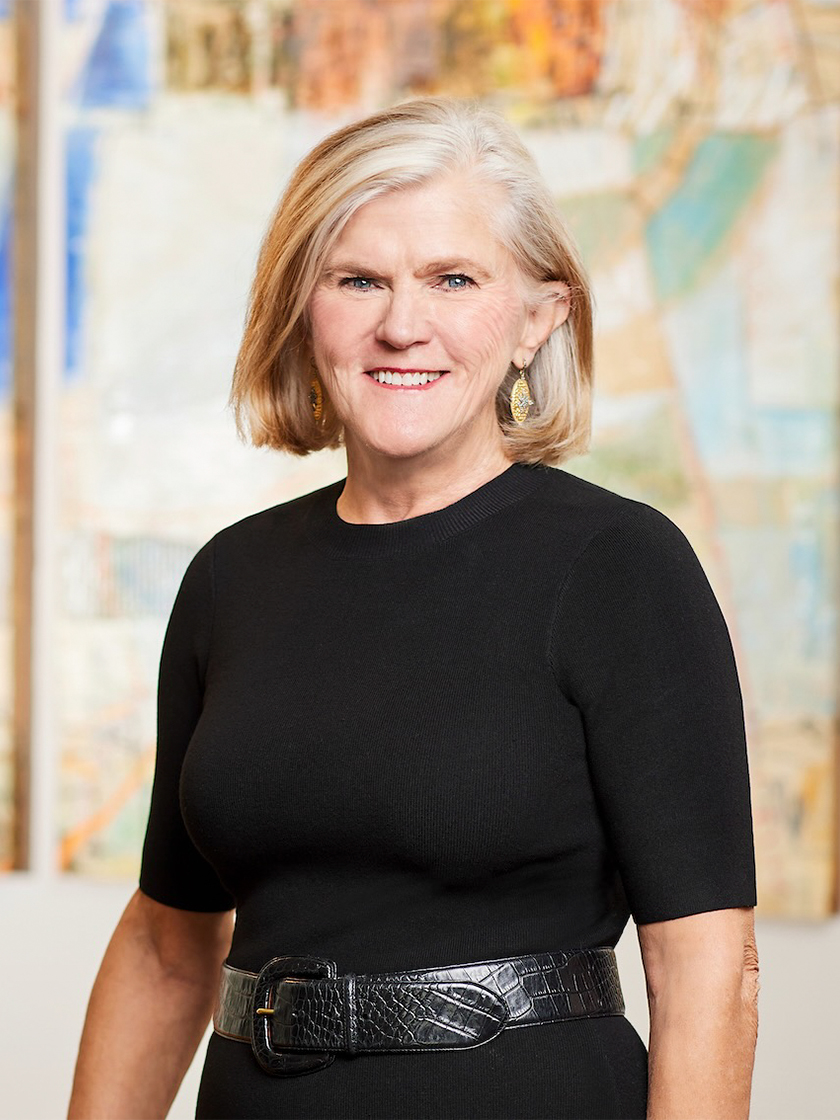 Global Real Estate Advisor
|
Sales Associate
A native Texan, longtime Dallas resident and seasoned real estate professional, Laura Crowl is dedicated to delivering an exceptional real estate experience to each of her clients.

Her passion for helping others led her to become a REALTOR® in 2005, after a thirty-year career working in technology and consultative sales. Laura's experience gave her the perfect blend of skills necessary to understand the needs and provide solutions for a variety of clients. Laura's dedication to [...]
A native Texan, longtime Dallas resident and seasoned real estate professional, Laura Crowl is dedicated to delivering an exceptional real estate experience to each of her clients.

Her passion for helping others led her to become a REALTOR® in 2005, after a thirty-year career working in technology and consultative sales. Laura's experience gave her the perfect blend of skills necessary to understand the needs and provide solutions for a variety of clients. Laura's dedication to serving the various needs or her clients and the community inspires many of her clients to consider her family. Clients describe Laura as dedicated, hardworking, genuine, trustworthy, loyal and fun. They view her as a true advocate and a real friend. Laura's passion to serve others has earned her numerous honors including D Magazine's Best Real Estate Agent and Texas Monthly Five Star Professional Real Estate Agent multiple times. By dedicating herself to each of her clients, Laura provides her clients with both a partner and an advocate throughout the buying and selling process. She works hard to ensure that her clients have an experience that is above & beyond expectation. Her extraordinary level of commitment, coupled with her experience and in-depth knowledge of the market, sets her apart.

When Laura's not working with clients, she enjoys volunteering with a variety of organizations that help those who are less fortunate throughout our community. She's currently on the board at the Semones Family YMCA, a volunteer at Saint Michael's Woman's Exchange and an active sponsor of Dining Out in Dallas and the Texas Neurofibromatosis Foundation®.
Office Location
7301 Lone Star Drive, Suite A-115
Plano, TX 75024
Contact Info
Specifications
Languages:
Specialties:
Service Area:
Laura's Testimonials
Laura's skill and patience was stellar during the selling and buying of my home. When my house sold in 5 days (yes, 5 days!), I was panicked that I would not find another one within 60 days. But, Laura was calm and understanding, and found me a new house in no time. I highly recommend Laura for your home selling/buying experience!
Dana Roosa
I am very impressed with Laura's knowledge of the market. She understands what people will want to see and does not try to get you to look at things that do not matter. My wife and I are thinking about moving and Laura is a great help knowing the market.
Steve Ward
Laura Crowl is exclusively my Realtor because she has proven to be an honest and effective steward of my money over the past 9 years in the real estate transactions we have completed with her. I have bought and sold real estate both for my personal use and as a part of my investment program for over 40 years. I have dealt exclusively with Laura over the past 9 years because of her absolutely honest approach to the transaction, providing excellent advice, and providing excellent negotiation [...]
B. R. Respess, MD
It was definitely a roller coaster ride but throughout the process Laura Crowl was focused on solutions rather than problems. Laura was easy to reach, responsive to our needs and met our high expectations. She was a team player, never lost her cool and was always respectful. We would definitely recommend her to our friends.
Kelly Clements
Laura helped me find my house 2 years ago and I had tremendous confidence in her ability to sell it for me. Laura went above and beyond her responsibilities as my agent. She treated me like family and always kept me abreast of any changes or concerns she had. I would recommend her to my friends.
Julianna Carroll
Laura fought for me to the end through the entire process. She was patient with me through the search process that lasted almost 6 months, and when we found the right property, she worked the deal quickly and walked me through each step of the process. She was there with me at the inspection, the signing, and helped me understand what was going on even when I needed help. I'll recommend Laura to anybody in the area looking to buy, and I hope to work with her again when I need it.
Brittany Kruglick
Your persistence in the home search was a critical factor in locating the best property for me. I am now in my first home in a great neighborhood & appreciate all your help in getting me here.
Amy Molenaar
Laura listened to our requests and feedback carefully and showed us properties that clearly reflected she had heard our input.
K. Cournoyer
Laura was great!! She took care of any issues that came up in a timely and very professional manner. She is a true professional.
Deborah D.
Laura is knowledgeable and keeps me up to date on the progress of the sale. She always has good, functional ideas about how to handle the sale. Laura has excellent communication skills and follow up.
Liz Respess
Contact
Hi there! How can we help you?
Contact us using the form below or give us a call.
Hi there! How can we help you?
Contact us using the form below or give us a call.