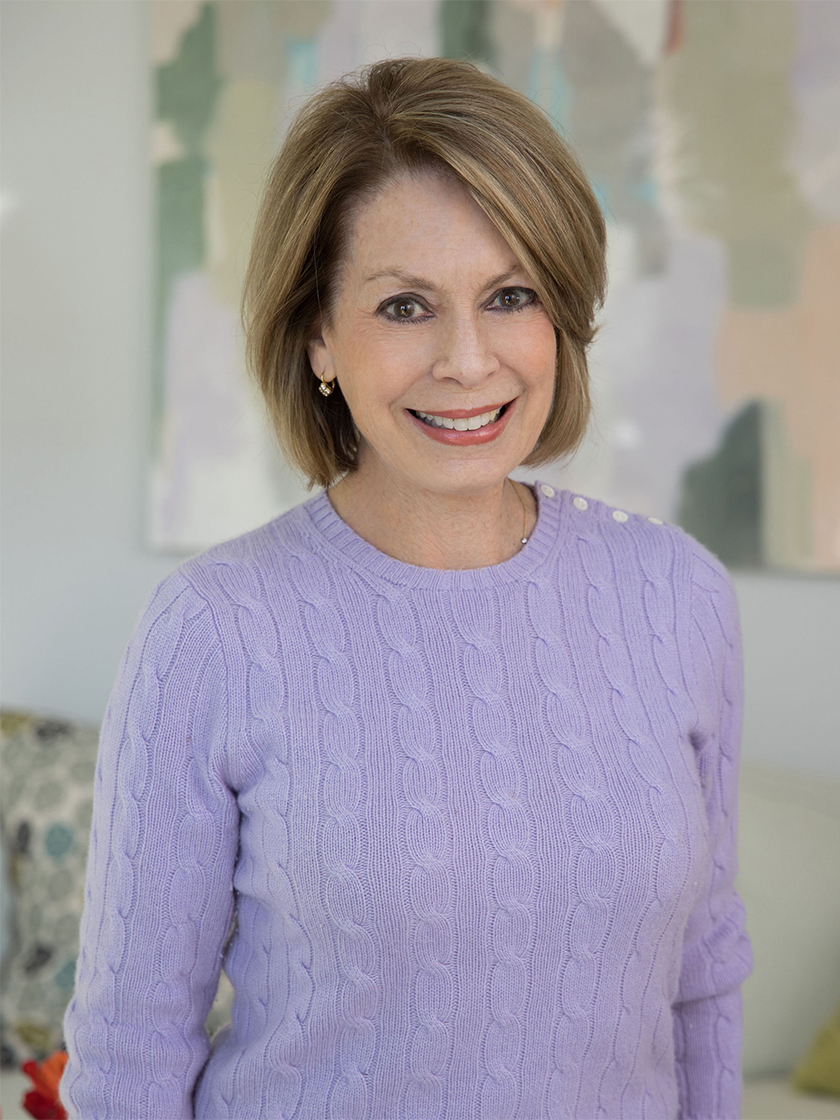 Associate Broker
|
Associate Broker
She has been called "the agents' agent." A power broker. An icon. She has sold over $1.5 billion in exceptional properties and has been awarded virtually every honor in the industry. In a career spanning more than thirty years —and every kind of trend and technology — she [...]
She has been called "the agents' agent." A power broker. An icon. She has sold over $1.5 billion in exceptional properties and has been awarded virtually every honor in the industry. In a career spanning more than thirty years —and every kind of trend and technology — she transcends.

She is Joan Eleazer, a fourth-generation Dallasite and an unparalleled expert in the premier neighborhoods and towns of North Texas, including Highland Park, University Park, Preston Hollow, Turtle Creek, Uptown and Downtown. A graduate of Hillcrest High School in Dallas and of the University of Texas at Austin, Joan is passionate about the people of Texas. She forges relationships through both professional organizations and philanthropy — associations that not only give Joan her unmatched business network but also provide outlets to serve causes close to her heart. Joan has volunteered for Advocates for Community Transformation (ACT), Junior League of Dallas, Crystal Charity Ball, Equest therapeutic horsemanship, Genesis Women's Shelter & Support, Ronald McDonald House of Dallas and Habitat for Humanity. Joan has served as president of the Friends of the Ronald McDonald House auxiliary and of the Interfaith Housing Coalition auxiliary.

Joan has earned the respect and admiration of her peers and clients. Since she joined Charles Freeman Realtors — the precursor to Briggs Freeman Sotheby's International Realty — in 1985, she has distinguished herself every year as a Top Producer. In recognition of her commitment to her clients and to her brokerage, Joan was named a member of the Leaders Circle in 1999, a member of the President's Circle in 2004 and a member of the Chairman's Circle in 2013. In 2002, Joan's daughter, Layne Pitzer, joined The Eleazer Group, bringing a new dimension to the business. Working together, Joan and Layne have challenged each other and, as a result, their business has realized new heights of achievement. In 2006, Joan's husband, Jeff, joined the group, bringing the family oriented team full-circle, enhancing even further The Eleazer Group's scope and professionalism.

As of 2022, Joan has closed career transactions totaling more than $1.5 billion. These outstanding results have propelled The Eleazer Group to top-producing-team status at Briggs Freeman Sotheby's International Realty for many consecutive years. Joan has also earned membership in the prestigious Masters of Residential Real Estate network, the top 25 high-end real estate agents in the Dallas/Fort Worth area who meet stringent sales performance requirements. Among Joan's many industry honors: multiple and consecutive D Best awards from D Magazine ; one of Dallas' Top Volume Producers, many consecutive years; one of the city's 29 Power Brokers, a distinction based on experience, reputation, and outstanding sales volume; and one Texas' top Five Star real estate agents by Texas Monthly magazine. Joan applies the same award-winning touches in her work as a RELO relocation specialist. Equipped with experience and special insight into the needs of families relocating to North Texas, Joan expends extra effort to help find the house, neighborhood and environment they need to create the perfect new home.

Joan Eleazer is known for client attention that is beyond compare and for properties of style, quality and significance. Among her other industry certifications and distinctions, she is a Historic House Specialist, a designation bestowed by Preservation Dallas. Joan not only represents homes by noted architects and builders but also quality homes at every level, in neighborhoods across North Texas. Paired with the exceptional service for which The Eleazer Group is known — a tradition established by Joan in 1985 — Joan's proudest achievements are when clients who have benefitted from her knowledge, expertise and guidance become friends.

The Eleazer Group. Expertise. Excellence. Exceptional results.
Office Location
3131 Turtle Creek Blvd, 4th & 5th Floor
Dallas, TX 75219
Specifications
Languages: English
Specialties:
Service Area:
Joan's Testimonials
Joan Eleazar was amazing. Very patient with us in our first home purchasing experience. She is a great listener and advocated for us in negotiations very well.
Matt Chronis
Joan Eleazer has worked with me on 4-5 houses. She is dependable, responsive, professional and knowledgeable. I have recommended her to several friends and will use her again in the future!
Phillip White
We loved Joan! She was so Awesome to work with and really had a way with clients. We Truly enjoyed our entire experience. We consider her a Friend and look forward to working with her again.
27 Robledo Drive Trust
Flawless service, abiding commitment and thoughtful understanding are qualities that don't even begin to explain the relationship we have established with Joan Eleazer and Lane Eleazer Pitzer through the purchase and sale of several home over many years. There simply is no other realtor duo in this community that better exemplifies what being an exceptional (excellent) realtor is about. We have heartfelt trust with their advice and opinions—knowing that everything is done in our best [...]
The Kerrs—Cindy, Guy, Preston and Audrey
Joan is the best. I've referred friends before and I always will. He network and reputation are what got us our new home! David
David Kelton
Joan, you have such a calm way of dealing with your clients and other agents. You are held in very high regard, and your advice has always been spot-on. This deal would probably not have happened without your talent, experience and hard work. I don't know when you sleep!
Mary H.
Joan Eleazer is the consummate professional!! She is committed to serving her clients! Not a better realtor anywhere!!
Phillip White
Joan listed our house and within a week we had a full price contract with very favorable terms. We did price it properly, not too high, and yet not low. What we love about Joan is she never loses her calm, strategic demeanor and all of her peers respect her and want to work with her. Her constant communication is great and though she is always pleasant and fun, she is all business. One of the very best in Dallas for sure.
Robert and Nancy Briggs
Joan was phenomenal from start to finish. I cannot think of a single thing I wish she'd done differently. And, we love our new house--it had exceeded our wildest expectations.
Wade Gibson
Joan Eleazer and her are absolutely the best! W;ve not only used Joan for all our real estate transactions but have recommeded her to a number of our friends.
Contact
Hi there! How can we help you?
Contact us using the form below or give us a call.
Hi there! How can we help you?
Contact us using the form below or give us a call.