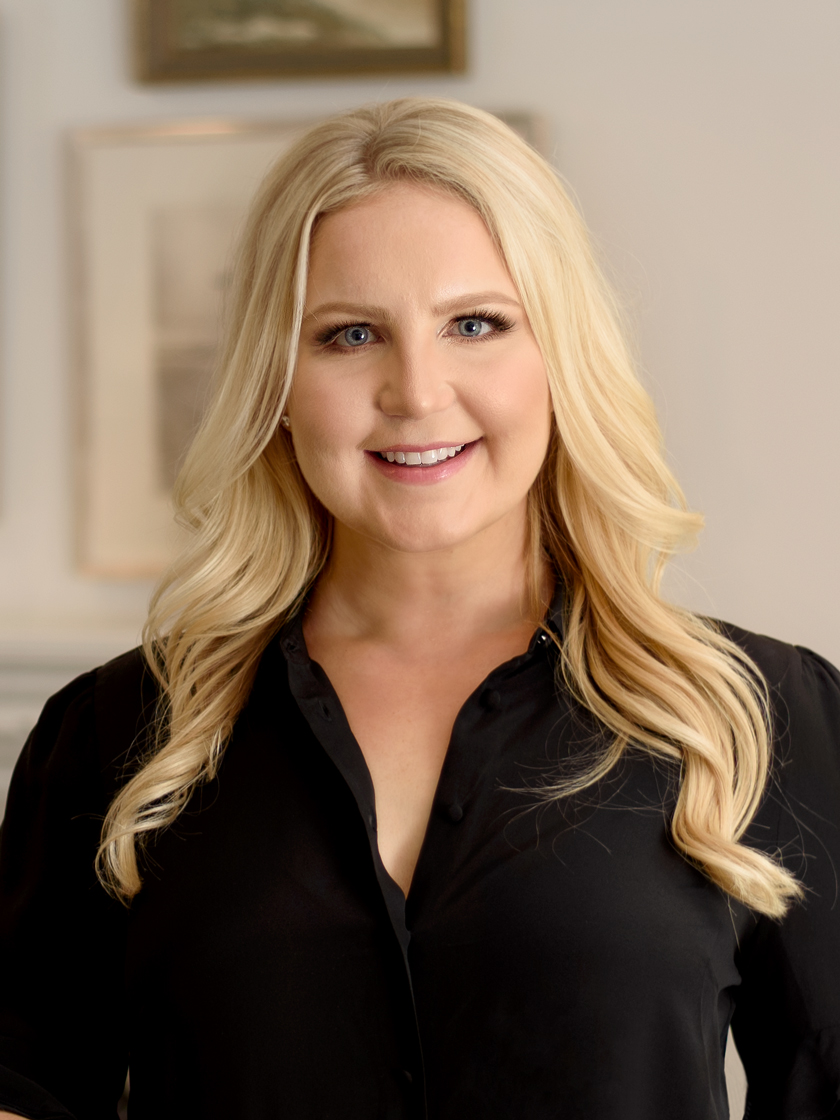 Global Real Estate Advisor
|
Sales Associate
Mary "Caroline" Thompson is a University Park native and a third-generation real-estate agent. Caroline attended The Episcopal School of Dallas and graduated from The University of Arizona with a Bachelor of Arts in business, psychology and fashion.

She has experience in marketing, sales and social media, which makes for a strong foundation for her career in residential real estate. Having spent her childhood in a real estate family - and having lived in more than 18 houses throughout [...]
Mary "Caroline" Thompson is a University Park native and a third-generation real-estate agent. Caroline attended The Episcopal School of Dallas and graduated from The University of Arizona with a Bachelor of Arts in business, psychology and fashion.

She has experience in marketing, sales and social media, which makes for a strong foundation for her career in residential real estate. Having spent her childhood in a real estate family - and having lived in more than 18 houses throughout the Park Cities, Greenway Parks and Preston Hollow, as well as Santa Fe, New Mexico, and Santa Barbara, California - Caroline understands the importance of a home, as well as the process of buying and selling firsthand.

She is a member of the Junior League of Dallas, the Slipper Club of Dallas and the Dallas Cotillion Club. She is the president of the Junior Night Group of the Dallas Alumnae Association of Kappa Kappa Gamma.

Caroline specializes in the neighborhoods of Highland Park, University Park, Bluffview, Greenway Parks, Uptown, Preston Hollow, Oak Lawn and Turtle Creek.
Office Location
3131 Turtle Creek Blvd, 4th & 5th Floor
Dallas, TX 75219
Contact Info
Specifications
Languages:
Specialties:
Service Area:
Caroline's Testimonials
Caroline was great! She was super-efficient, and on top of things. She was extremely responsive to all of our needs and questions. She was also very honest with her opinions and feedback, which we really appreciated. Caroline helped us sell our home and find our new home. She has extensive knowledge of the Dallas area. My family and I greatly enjoyed working with her, and we wholeheartedly recommend her.
Natalia P.
Best experience of my life. They were professional, experienced, courteous and beyond expectations. Seamless transaction and beautiful to work with. Love you to the moon and back!
Pearl F.
02 December 2021, 03:16 AM
Extraordinary attention to detail. Ready to listen. Always positive. The best of the best. Looooove them!!!!
Pearl Friedman
We are so lucky to have Caroline as our Realtor! While we are familiar with the Dallas market, we are re-locating from Southern CA where the bulk of our rental search and efforts were completed out of state. Caroline was patient, thoughtful, attentive and appropriately aggressive when it came time to follow up with property owners and listing agents. She really put our needs and timeline first and at no point did we feel like we were being rushed or sold. Caroline prepped us every step of the [...]
Ron B.
Caroline helped us sell our first home when we moved to Austin, during a pandemic, and I can't recommend her enough! She was thorough, attentive, professional, made incredible suggestions, fought for us to get the best offer, and made the entire experience easy for us. Because of her efforts, our home sold faster than we ever imagined, and for over asking price! We were thrilled, and are forever grateful for Caroline's efforts! If we had stayed in Dallas, and not relocated to Austin, I would [...]
Chandler H.
Caroline Thompson was such a pleasure to work with both when we leased a condo in Dallas, and when we ultimately purchased another. While she is incredibly professional, she exudes a warmth as well as a confidence that was very reassuring to an older couple making a move for the first time in 40-years. She quickly responded to all of our many calls and questions. She listened to our concerns, desires, needs and plans. She used that input from us, to find and show us properties that might suit [...]
Cindy K
Caroline was an absolute dream to work with! She helped me through my first home buying experience. She is extremely detailed and made sure that every question I had was answered. I couldn't be more grateful to have her on my side through this process!
Chelsea Martinez
Caroline was extremely professional and knowledgeable about Dallas real estate. Not only was she wonderful, but she surrounds herself with an amazing team. Caroline helped us sell our condo, find our new home, and even assisted us with finding a lease-property while our new construction home was being completed. As first-time homebuyers my husband and I could not have asked for a better experience. Caroline was available for us when we had questions and guided us through the process seamlessly. [...]
Anna G.
We are so appreciative that we had Caroline's expertise and dedication to help guide us through finding the perfect new home! We moved to Dallas from Seattle, and she was able to not only help us find the right home, but pick a great neighborhood and make sure we had a home that would suit our next chapter as new parents with two large dogs in Texas. She was there every step of the way, including helping us find a temporary rental while we house hunted! With the market being as competitive as [...]
Aurora Ledesma
Caroline represented us on the sale of one house and the purchase of another. She did an excellent job. She was always very professional and personable. She was very efficient and understood, and was sensitive to, our requirements and preferences in terms of location, pricing, type of house, and so on. As a result, we didn't waste our time. She was very responsive and seemed always to be available. I was particularly impressed by the way in which Caroline continued to be helpful and interested [...]
Jonathan M.
Contact
Hi there! How can we help you?
Contact us using the form below or give us a call.
Hi there! How can we help you?
Contact us using the form below or give us a call.