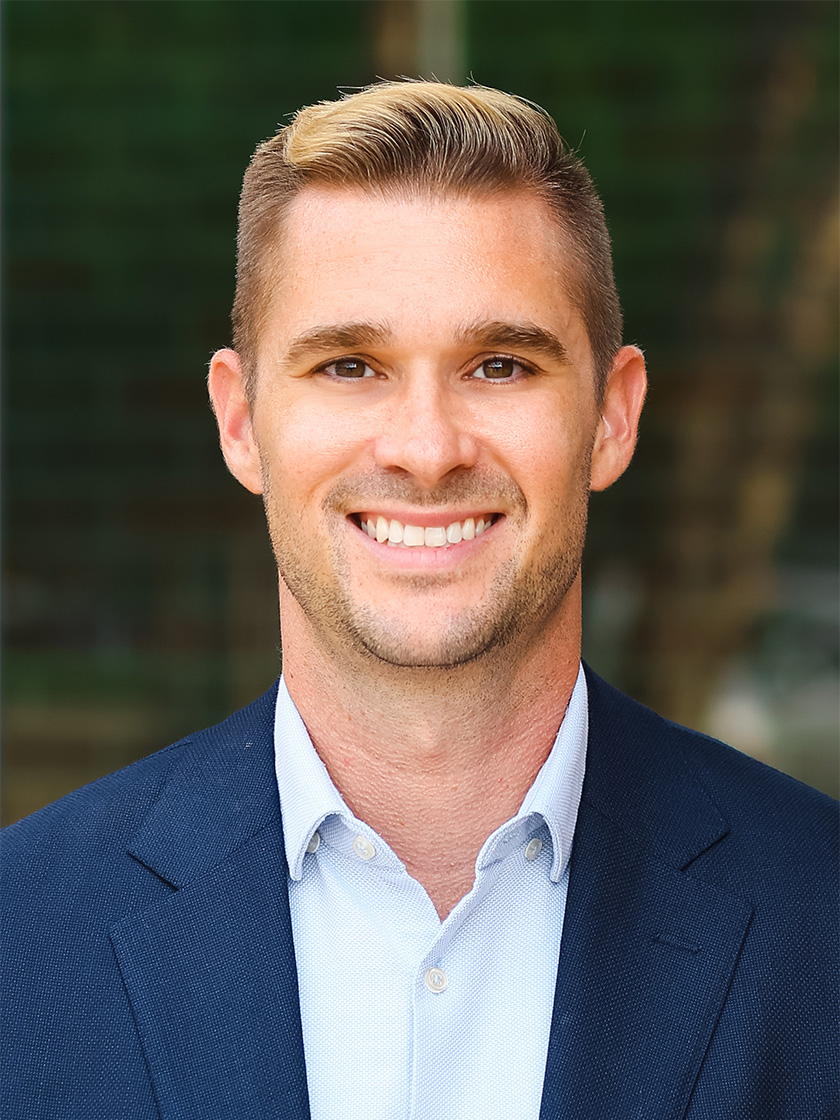 Sales Associate
|
Sales Associate
Adept at building client relationships that last far beyond a real estate transaction, Brett Singleton brings a well-honed skill set to his role as a global real estate advisor with Briggs Freeman Sotheby's International Realty.

A member of the brokerage's Leaders Circle, Brett developed an eye for detail during his earlier career in aviation. Working for the likes of Alaska Airlines and Frontier Airlines, his 14 years in the industry allowed him to explore multiple divisions, from [...]
Adept at building client relationships that last far beyond a real estate transaction, Brett Singleton brings a well-honed skill set to his role as a global real estate advisor with Briggs Freeman Sotheby's International Realty.

A member of the brokerage's Leaders Circle, Brett developed an eye for detail during his earlier career in aviation. Working for the likes of Alaska Airlines and Frontier Airlines, his 14 years in the industry allowed him to explore multiple divisions, from operations to customer service. By mastering customer relationships, contract negotiations, pricing and legal issues, he became a proficient problem solver. The native Georgian studied architecture at Southern Polytechnic State University in Atlanta before deciding to follow his family into the aviation industry. His time learning drafting and AutoCAD at school ultimately led to his passion for architecture and design.

Upon moving to Dallas in 2018, Brett dove into the varied neighborhoods and landscapes of the city. Bitten by the real estate bug when purchasing his first home, he earned his license in early 2021. Now, based at the Turtle Creek flagship of Briggs Freeman Sotheby's International Realty, Brett delights in marketing his sellers' homes to a global audience and leading his buyers to the most covetable homes in Dallas, from modernist high-rises to multimillion-dollar homes in the Traditional style. His excellent customer-service abilities helped garner him honors as one of D Magazine's Best Real Estate Agents and Top Producers for 2022.

When Brett isn't helping his clients buy, sell and invest, he enjoys building his own real estate portfolio, traveling and devoting time to community events and Dallas-area charities, alongside his husband.
Office Location
3131 Turtle Creek Blvd, 4th & 5th Floor
Dallas, TX 75219
Specifications
Languages:
Specialties:
Service Area:
Brett's Testimonials
Brett was outstanding. Very patient with us over a long 2 year journey. We sold our house at theheight of the market craziness, and we decided to wait until the market relaxed. When we wereready he was very knowledgeable and helpful in navigating the market, home builders, and ourcraziness.
C.W. Wright
Brett was great! Throughout the entire sale process, Brett was knowledgeable, informative andprovided clear communication so we were never left wondering. Brett was also instrumental atproviding guidance to how to navigate any situation we found ourselves in along the way, includingstrategy and market change decisions.
Dehron Pastilli
This isn't my first time at the rodeo. In todays hot market, buying a home is more stressful than ever and add selling a home to the mix....well it's insane. We bought and sold at the same time with Brett and let me tell you he has the patience of a Saint. I know I can be described as, lets say a "High Touch" client and I like to be very involved. After all this is one of the most expensive purchases one makes. Brett took time to work with me and really narrow down what we were looking for in a [...]
Nicholas Norton
It was a real pleasure working with Brett. My home buying experience was positive and effortless. Brett's communication was outstanding. He kept me in the loop on every development and negotiated a great a price and concessions. He also provided me excellent references for services such as lending and inspection. It was great working with someone who is experienced, knowledgeable, and professional but more importantly someone you can trust. If any of my friends need a realtor, I will refer them [...]
Omar Mendoza
Brett made my selling experience so easy! He was knowledgeable and had great communication!
Daniel Acevedo
Brett recently helped me and my friends lease a 3 bedroom house in Dallas, and we seriously would be lost without his help. Me and my roommates are fresh out of college starting our careers here in Dallas, and we quickly learned that finding housing in a college town is much less difficult than the big city. Brett held our hands through this difficult housing search process, and was always within reach to answer any question we had or solve any problem large or small. I am looking forward to [...]
Garrett Franco
Brett was great to work with! He sold my condo for over asking on the first weekend the listing wentlive with multiple offers!
Christopher Jackson
Brett was immensely helpful and great overall from the moment we started looking into selling ourhouse up until closing day. The selling process was smooth due to his knowledge and greatcommunication. He was always there to walk us through the process and answer any of ourquestions. We had complete trust and confidence in the decisions he made knowing he had ourbest interest at heart.I highly recommend Brett for all your real estate needs!
Courtney Malta
Brett is a delight to work with! He is very knowledgeable about the many aspects of home buyingand selling and he goes above and beyond to explain all aspects of the process to ensureeverything goes as smoothly as possible. Thank you, Brett!
Christopher Meinders
After deciding to lease a single family home for another year for work reasons as well as my desireto let interest rates cool off, Brett jumped right in to find me an amazing home that checked almostevery single box I had. He got to work IMMEDIATELY and the owner accepted our offer on the sameday. After doing a second walk thru of the property, Brett noticed some things that needed theowner's attention that I would have easily missed and ensured those were negotiated into the lease.He went [...]
Larry Davis
Contact
Hi there! How can we help you?
Contact us using the form below or give us a call.
Hi there! How can we help you?
Contact us using the form below or give us a call.